Foraging is fairly straightforward, but there's still a lot you'll need to know! For instance, what toxic plants should you avoid? Where can you find edible plants growing, and at what time of year? 
Instead of slowly piecing the knowledge together, you can take a foraging class. These are available both online and in-person and will give you a solid foundation, fill in any gaps, and are sure to be interesting (and maybe even fun). 
What is Foraging?
Simply put, foraging is an activity that involves gathering food in the wild, such as greens, fruits, flowers, and mushrooms. It's done as a hobby, and, from the beginning of mankind, a means of survival.
Foraged food can be enjoyed fresh or made into medicines, teas, stir-fries, smoothies, soups, jams, and more. Some foraged foods are even valuable enough to sell.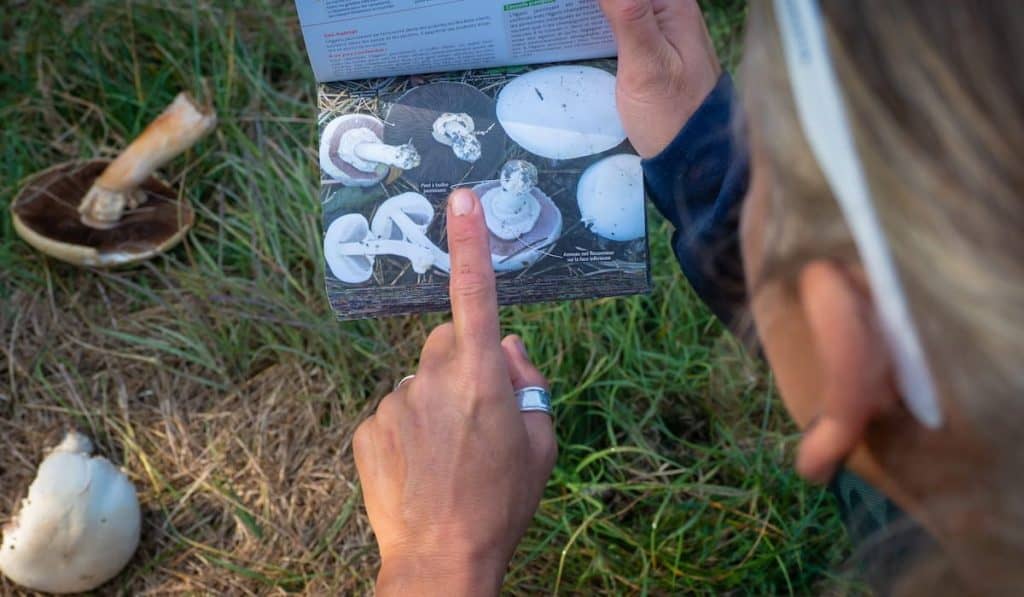 Are There Foraging Classes You Can Take?
As a matter of fact, there are lots of foraging classes out there. Many of these are online courses, but there are also those that you can take locally and in-person (depending on where you live).
Online Foraging Classes
Online foraging classes are available for those without transport, or when nearby classes are not available. Unlike most in-person foraging classes, online foraging classes are available year-round. They can also be more affordable. 
Just like in-person foraging classes, online foraging classes will teach you about identifying edible and toxic plants, foraging sustainably, and other vital information for a beginner. Unlike in-person foraging classes, you can take online classes at home, in your PJs. 
A couple of the best online foraging classes are:
Herbal Academy offers online foraging classes with picture guides, recipes, videos, and more. Classes start at just $49.99.
Backyard Forager offers online classes that cover edible plants, recipes, and everything else you need to get started. What's more, it's only $9.
In-Person Foraging Classes
Nothing beats learning to forage out in nature. Many in-person instructors will take you right to the great outdoors, to show you exactly where things grow. This is a great opportunity to learn about your specific area alongside an expert. You might even find a few berries to pick!
At an in-person foraging class, a teacher will guide you through the process of identifying edible foods and differentiating them from toxic lookalikes (and toxic plants in general).
They may choose to share favorite recipes, or even bring foraged goods and dishes for you to sample. A good foraging teacher will teach you how to forage respectfully and sustainably, as well as the best times to foraging during the year. 
Additionally, if you enjoy being around like-minded people, in-person foraging classes present some opportunity to socialize, and you can even invite a friend. Or, if you prefer, you can ask about classes for just you or your own group.
Wild Abundance offers both in-person and online foraging classes. Their on-site classes in North Carolina include 'rewilding' (basket making, cheese making, etc.), survival skills, etc.; even more than your average foraging class will offer. Wild Abundance has $40 single-day classes (or $650-$900 for one of their packages).
Eat the Weeds offers classes on-site in Orlando, Florida, that cover your basic edible plants, mushrooms, and medicinals. It's perfect for a beginner. A 3-hour course is just $30.3
Harvest Wild offers on-site classes in Northern California that are up to half a day long, which cover sustainability, edible plants, toxic plants… everything you need to know. Their classes are anywhere from $50-$120.
What Can You Learn in a Foraging Class?
Edible Things You Can Forage
The biggest goal of a good foraging class is to teach you to be able to recognize and forage edible foods all by yourself. You will learn not only about edible fruits and berries, but also edible mushrooms, nuts, greens, tree-leaves, tree cambium, and bark, and more!
Poisonous Things to Avoid
In order to successfully discover edible foods, you'll need to know which are not edible, and which are toxic, too. Otherwise, poisoning yourself is a real danger.
Instructors generally cover lookalikes first; that is, toxic plants that closely resemble edible ones. These prove the greatest risk (as you can imagine).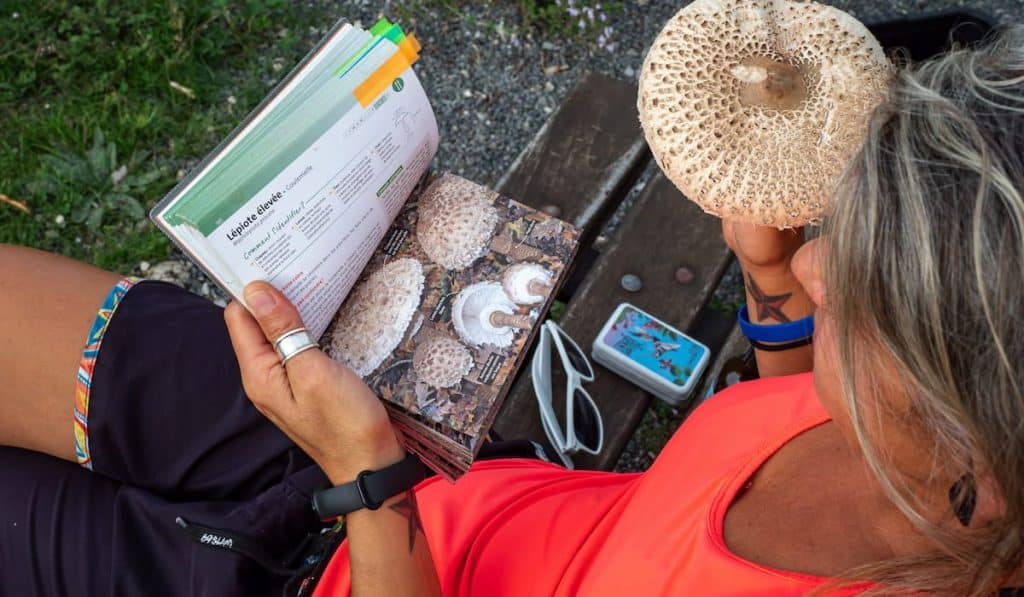 Where to Forage
What's available for foraging can vary wildly depending on location. For example, the US Pacific Coast is nearly bursting with berries, mushrooms, and greens.
Other locations, such as the Mid-West, have far fewer mushrooms, with seasonal berries and greens. Different kinds of plants prefer different climes, too. You are unlikely to find Chicken of the Woods anywhere that is not amply humid, for example.
You can also learn what can be found on the beach vs in the forest, or in a brushy area or meadow, so you have a general idea of what to look for.
When to Forage
What's available for foraging will also vary depending on the time of year. For instance, Chicken of the Woods is in high demand, as it's only available for a couple of months in the spring. Berries, on the other hand, can be found nearly everywhere in the ripe months of summer.
Foraging classes will make sure you're in-the-know, so you don't miss any of the special, sometimes fleeting harvests you've been waiting for!
How to Forage Respectfully
Any foraging class, online or in-person, should teach you how to forage respectfully right off. They will advise you on how much can be foraged sustainably in any one area, places that you should not go off-trail, and so on. This is the first step to becoming a responsible forager. 
Foraged Food You Can Sell
Most classes will also let you know what foraged goods you can sell. What if the forest is simply bursting with food, and you can harvest a lot sustainably, after all? In these cases, foraging can become a money-maker (on the side).
Foraging Dishes that are Popular
Foraging classes are all about learning to try new foods and flavors. Most foraging classes online will include some recipes to get you started.
In-person, your instructor may even share some favorite foraged dishes or treats of their own. You'd be surprised at everything you can make as a forager!
If you'd like to learn more about foraging. Then take a look at our beginner's guide here.
Sustainability Classes are Also Great for An Aspiring Forager
Sometimes, sustainability classes are also available to the aspiring forager. Instead of teaching you how to forage out in nature, they teach you how to grow and forage from wild plants even more sustainably, in your own backyard.
As you can see, foraging classes are full of invaluable knowledge for a new (or even an experienced) forager.
With foraging classes, you can quickly learn how to discover edible goods, and how to steer clear of poisonous ones. You can even learn how to turn what you forage into dishes to enjoy, and which will sell. What do you think? Interested in taking a class yourself?