Coastal foraging is not only an inexpensive way to get food, but it's also fun and educational. The San Francisco Bay and the areas surrounding it are rich in crabs, mussels, seaweed, and shellfish – you can find days' worth of food if you know what you're doing.
Let's see what the best foraging areas are, what are you going to find there, and which rules you have to follow.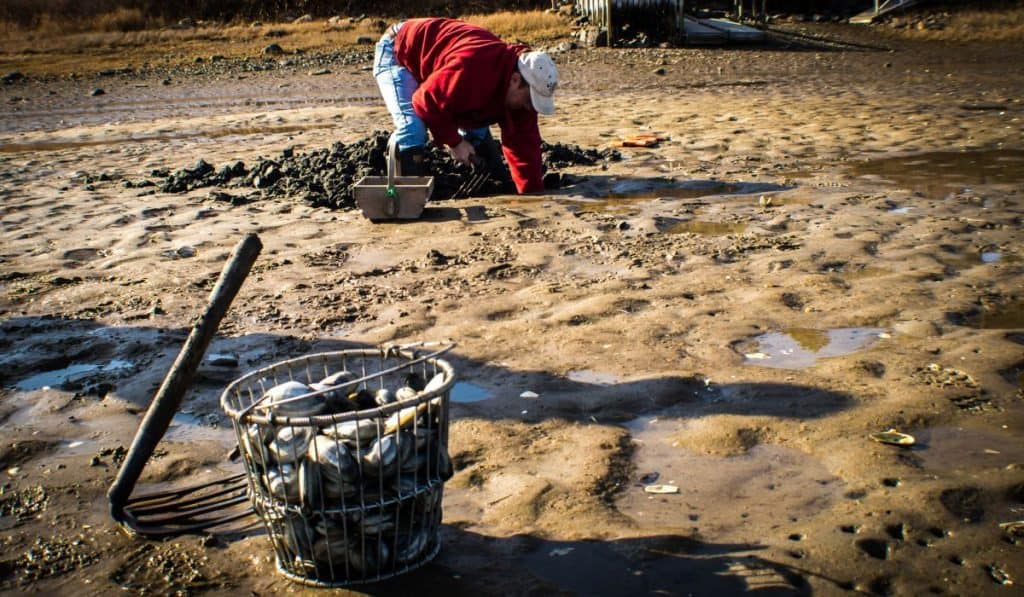 What Do You Get from Coastal Foraging?
Coastal foraging is, first and foremost, a free way of obtaining food. You can get all the necessary ingredients for a few meals in a single foraging trip.
Even more importantly, it's a fun activity, especially if you're in a group, not to mention that it's educational as well.
Finally, we have to mention that foraging is an environmentally friendly way of getting food, as long as you're not exceeding the daily limits set for prolonged sustainability.
Where to Forage in the San Francisco Bay Area?
Here are a few of the best spots (keep in mind that you can find seaweed and shellfish more or less everywhere):
Half Moon Bay – crabs, mussels
Torpedo Wharf – rock crab
Yacht Road – crab, limpets
Pillar Point – sea urchins
Pacifica Pier – Dungeness crab
Baker Beach – crab
Ocean Beach – crab
What Will You Find Along the Coast?
Algae (Seaweed)
Starting off with bullwhip kelp, this seaweed isn't as common now as it used to be (thanks to global warming), but it makes for a good snack and it's also great as soup. Some foragers also pickle this seaweed.
We also have laver, which is actually one of the most common seaweeds in the world, and you've most likely already tried it if you ever had sushi.
Grapestone, or Turkish washcloth, is a red seaweed often found in the San Francisco Bay. You can make great stir fries with it and serve it with oysters (incidentally, it tastes very similar to oysters).
Finally, we have kombu, which is used in broths and salads, and is traditionally popular in Japanese cuisine.
Mussels
Before we talk more about mussels, note that you need to have a valid fishing license to forage them in San Francisco.
The best time to forage for mussels is during the low tide – you can find tide schedules for specific areas online.
Some of the best mussel-foraging areas are the Half Moon Bay and the Sutro Baths!
Crabs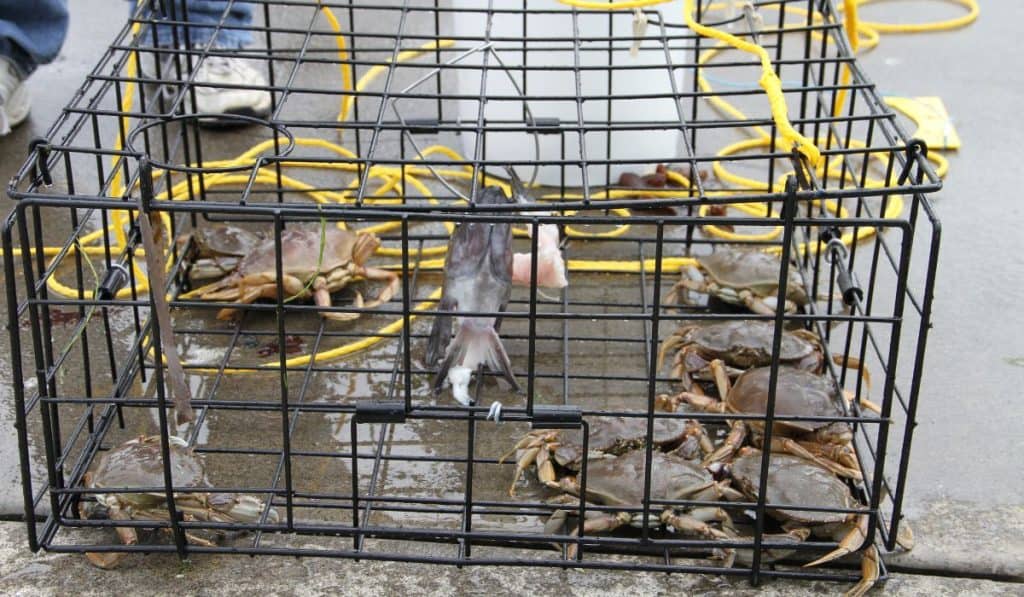 Crabs are also extremely common in the San Francisco Bay area, with the Dungeness crab being the most popular species of crab. There are also striped shore crabs, purple shore crabs, yellow shore crabs, pacific rock crabs, slender crabs, flat porcelain crabs, red rock crabs, and shield-backed crabs.
Experienced foragers like Dungeness and rock crabs the most – these two species are very tasty, although they don't taste the same.
Just like with mussels, you need a fishing license to forage for crabs.
What Gear Do You Need to Forage?
Clothing
The first thing you want to put on your list is a pair of thick gloves. It doesn't matter if you're foraging for crab, mussels, or algae – you can get pinched, cut, or stung, and the best way to prevent it is by wearing gloves.
You'll also need rain boots and water overalls (jumpsuit) that will keep you from getting wet. You do not want to get wet when it's cold outside!
A Container
You're going to need a container to store all your findings. You can take a beach cooler or a woven basket, for example. Containers that let the water drain out, such as woven baskets or string bags, are light and easy to carry!
Spades, Rakes, Knives, and Scissors
These four tools should be in every forager's toolbox, and here's why.
You'll need the knife to remove the mussels from the rocks. Some mussels grip so tight to the rock that removing them by hand is entirely impossible.
A similar rule applies to seaweed – you should cut it off, not rip it out, otherwise, it won't regrow.
If you're interested in shellfish, some of them dig themselves in underneath the sand, and you'll need a spade or a rake to dig them up.
Scissors aren't only useful for about a million little things, but they also make it easy to cut off seaweed.
Tips for a Successful Coastal Foraging Trip
Here are a few things to look out for when you're foraging.
Don't Forage Something You Can't Identify
While the chances of poisoning yourself by accident are very low, you should still never eat anything you can't identify. It doesn't matter if it's shellfish, algae, or crab – if you can't tell what it is, don't eat it.
Keep Legal Regulations in Mind
In case you didn't know it, you can't just forage crab, shellfish, and algae whenever you feel like it and take as much as you want. For example, you can only forage 10 Dungeness crabs a day!
Different crab species also have size regulations – you can't take crabs that are too small, for example.
In some areas, foraging may be completely forbidden for a limited time period in case of pollution.
Make sure you're up to date with these regulations before you go foraging.
Forage Sustainably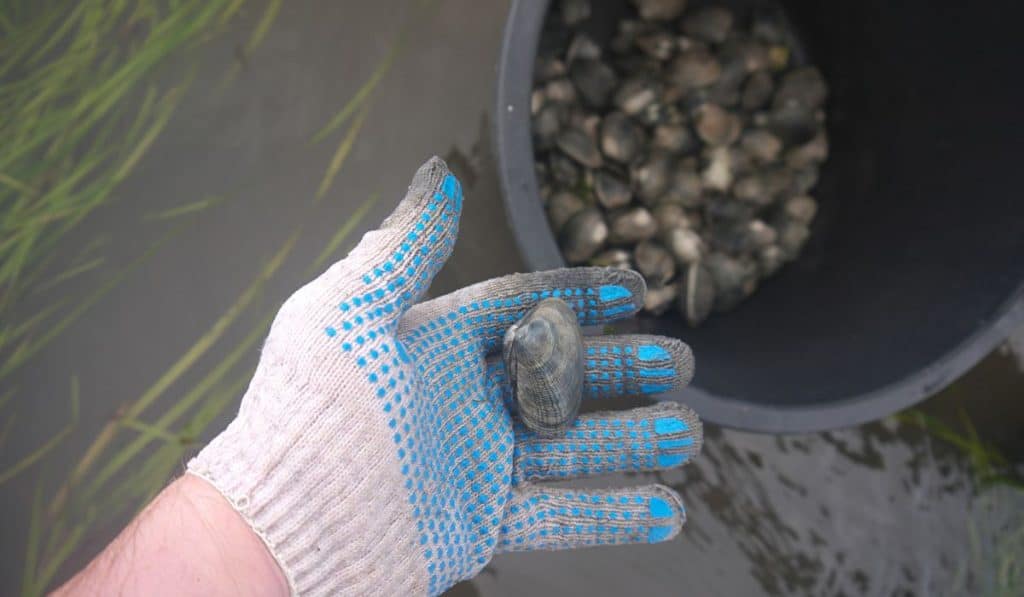 Don't take more than you need home. It's senseless to take ten Dungeness crabs home if you'll only eat five. You don't need to reach the daily limit just because you can.
Remember that there are other foragers in the area too, and that foraging needs to be balanced and controlled for the population to keep thriving. That way, you'll be able to forage it long into the future!
Getting a Fishing License in San Francisco
While you don't need a fishing license for public piers, you'll need one if you want to forage in other spots, some of which I mentioned in the first section.
You can apply for a fishing license online at wildlife.ca.gov and the best thing to do is just buy an annual license. It's the cheapest way to cover all the bases for next year.
To Sum Up – Have Fun but Follow the Rules
Coastal foraging is a fun group activity and a sustainable way of getting food, but it's important to obey the law when you do it. Keep yourself safe, take no more than you need, and only forage for species you can identify!
Happy foraging!
Resources