Are you Looking for the Love of Your Life?
The pace and demands of college and career have meant that it is now harder than ever for women to establish meaningful connections for building a long-term relationship or marriage.
However, there is hope. By being decisive and proactive about your desire for a mate you can develop interests, hobbies, and pastimes that can not only enrich you culturally and emotionally but also are rich in opportunity for meeting that special someone.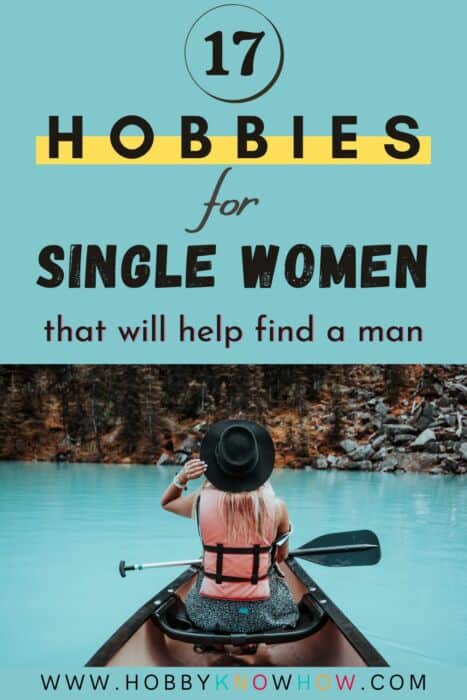 4 Key Reasons why Hobbies are Great for Meeting a Mate!
Many hobbies come with a great sense of community. 
As our lifestyles have become increasingly isolated and socially fragmented the opportunities to meet someone new, directly or through introduction have diminished. 
Social hobbies, like those we share below make you part of a group that can bring you into contact with men in a safe, chaperoned manner. 
Being amongst others allows you to observe a potential partner's interactions with other people, without the pressure of actively dating them. 
Your hobby allows you to spend quality time with a prospective partner.
A deeper friendship and love can develop naturally when you and an acquaintance you have met doing your hobby are simply just doing something you both really enjoy. 
Your hobby activities could easily transition to dating.
If you keep bumping into a particular person at events related to your hobby, it is very easy to take the innocuous next step of going for a coffee or a meal afterward.
Hobbies really allow you to meet people without having to wear a big badge saying, "I want to date"! 
You are building a beloved pastime to share with a future husband and children 
Doing one of these 17 great hobbies below could be the start of a life-long love story with marriage and children included.
Hobbies can also equip you with interests and skills that will help build a productive home. 
Here is Our Take on 17 Hobbies for Single Women that will Help Find a Man.
As you'll see it's all about meeting and spending time with people while doing something you love!
Angling
Men undoubtedly dominate angling, sport, or game fishing, but if you give it a try you will find out why it is one of the USA's favorite pastimes with 46 million Americans out on the water with rod and line annually.
Savor the company and instruction of your fellow anglers. You'll have plenty of time to get to know someone while you wait for a bite on your line!
Hiking
If you love traveling and the great outdoors, you'll find that hiking is one of the best ways of meeting a like-minded partner.
Join your local walking group or perhaps a group that volunteers to maintain one of the hiking trails you love.
Sharing your thoughts while you take in breathtaking natural scenery with others is certainly a recipe for a great friendship, and perhaps more…
Kayaking
Kayaking is increasing in popularity around the world, especially as a means of enjoying urban waterways like canals and rivers.
Group paddling is not only an excellent workout but also increases the opportunity to get to know someone new in an activity where you all have to work together. 
Rowing
What better position for an eligible lady than as the coxswain of a male rowing team? You will be not only navigating but keeping the team motivated.
Working in a team will really bring out the best in you and provides an informal opportunity to get to know a potential partner without pressure. 
Chess
Playing chess is certainly a meeting of minds and you may find yourself encountering an opponent who becomes a lifelong friend and partner while playing chess competitively at an amateur level. 
Animal rescue volunteering
Animal lovers will relish investing time and care in looking after injured or neglected animals at the local shelter.
By volunteering, you may find the opportunity to meet someone who has a similar concern for four-footed or feathered friends. 
Military Fitness
Military boot camp training is a trendy way of getting into shape on both sides of the Atlantic, with participants hauling logs, hurdling obstacles, and eating dirt!
It's going to be difficult to keep your composure during a workout like this, but everyone will learn to laugh together!
Sailing
Sailing is a great place for meeting someone new, not only because of the exhilaration of teamwork on a boat, but rather the burgeoning social calendar that comes with yachting, including balls, concerts, and dinners. 
Antiquities
Lovers of history and culture will enjoy the challenge of hunting down rare antiques or attending auctions and galleries.
Collecting antiques from a specific period or style is likely to bring you into contact with others with a shared interest who may be looking for love.
Western riding
If you are a budding equestrian looking for your very own Marlboro Man, Western riding has some amazing opportunities for trekking and a lively social scene.
It offers some good eventing with competitions and demonstrations rooted in this distinctive ranch riding style. 
Frisbee Golf
Frisbee Golf is essentially a round of golf played with discs or frisbees. To a newbie it sounds a little strange, but it is easy to learn with great amateur and professional events you can participate in.
Disc golf boasts great sportsmanship and a welcoming social scene, meaning you should be meeting new people in no time at all. 
Art collecting 
Local galleries are usually a hub for creatives and lovers of culture in your community.
Visiting art galleries and auctions will provide ample opportunity to bump into someone interesting or strike up an acquaintance. 
Parkour
Looking for a reason to get off the couch? You will be a homebody no more by taking up freerunning or parkour.
This acrobatic and athletic hobby, (Psst! Which is dominated by males), enables you to explore your local area in an entirely new way, with gym classes to build and perfect the core techniques and movements used. 
Orienteering
Orienteering provides fresh air, a good challenge and plenty of teamwork.
It is not only a great way to unwind after a week at the desk, but also a sport that will bring you into contact with people of all ages and backgrounds.
Orienteering has a vibrant community with active clubs and meets all over the US and abroad.
Cooking
Well, they do say that the way to a man's heart is through his stomach!
If you love different cuisines and want to extend your gastronomic repertoire, joining a cookery or supper club will equip you with the skills needed to delight a prospective mate with your fine culinary arts.
Obstacle Course Racing (OCR)
Admit it. You've watched Takeshi's Castle at 3 am on cable! 
Well, you can now experience the thrills of epic obstacle courses by making one of the world's fastest growing sports a pastime of your own.
OCR events can bring together hundreds of entrants who enjoy the athletic challenge and escapism of taking on an authentic obstacle course.
OCR is definitely a hobby for ladies with a good sense of humor looking to meet someone similar. 
Triathlon
Ladies who are keen runners, swimmers or cyclists may enjoy expanding their repertoire with a foray into the exciting sport of triathlon.
Joining a club will help you with training and achieving your goals in the hobby as well as getting to know fellow local athletes and enthusiasts.
A Couple of Last-Minute Considerations…
We hope that this selection of hobbies has whetted your appetite for getting out there and enjoying some new experiences.
You are likely to find that there are many men who, like you, are looking for a relationship with authenticity and commitment. 
You may find considering the answers to these questions will help you in being clear about what you want from a relationship and discerning whether the intentions of potential suitors align with yours.
Is finding a husband a priority in your life?
For ladies specifically looking for marriage, years spent dating or cohabiting with someone who has no intention of marrying you can be emotionally exhausting.
Be prepared to walk away if he is unlikely to put a ring on it. 
Do you want to have children?
Raising children is one of life's biggest commitments and as a woman, you will know the answer to this question.
Again, being honest with yourself about the viability of a relationship where you are not in agreement will save you from heartache further down the line. 
---
Have Fun Learning and Relaxing with Your New Hobby.
We hope that these 17 hobbies have the makings of a great pastime that you will enjoy for many times to come.
And while we cannot guarantee that you will meet Mr. Right, we are sure you will enjoy having great experiences and creating memories with your newfound pastime.
---