Are you struggling to find a hobby that you enjoy? Since many of us are spending a lot more time at home these days, we've had to get creative with our hobbies.
By now, you may have exhausted your ideas for ways to keep yourself entertained. Don't worry, we have plenty of ideas for a new pastime to try.
---
Here are 11 hobbies that will keep you active and having fun this winter. 
1. Geocaching
It's like a real-world treasure hunt! A geocache is a small waterproof box full of hidden treasures. All you have to do is create a free account on the Geocaching website, enter your postal code, and select your adventure.
You'll need a GPS-enabled device to help you find the locations. Be sure to replace the geocache in the same spot after you've signed the logbook.
Connect with other Geocachers by sharing your photos and stories online!  
2. Toy Voyaging
Even if you aren't able to travel everywhere you'd like to right now, that doesn't mean that you can't still experience some of the places on your bucket list! You'll just have to send a toy on vacation instead of going yourself.

After registering on the Toy Voyagers website, connect with people worldwide to send your toy on an adventure or host someone else's toy. Hosts will update the toy's travel log with photos and posts about what they've been up to.
There's even an option to create missions for your toy by telling hosts where the toy would like to visit and what they'd like to do while there.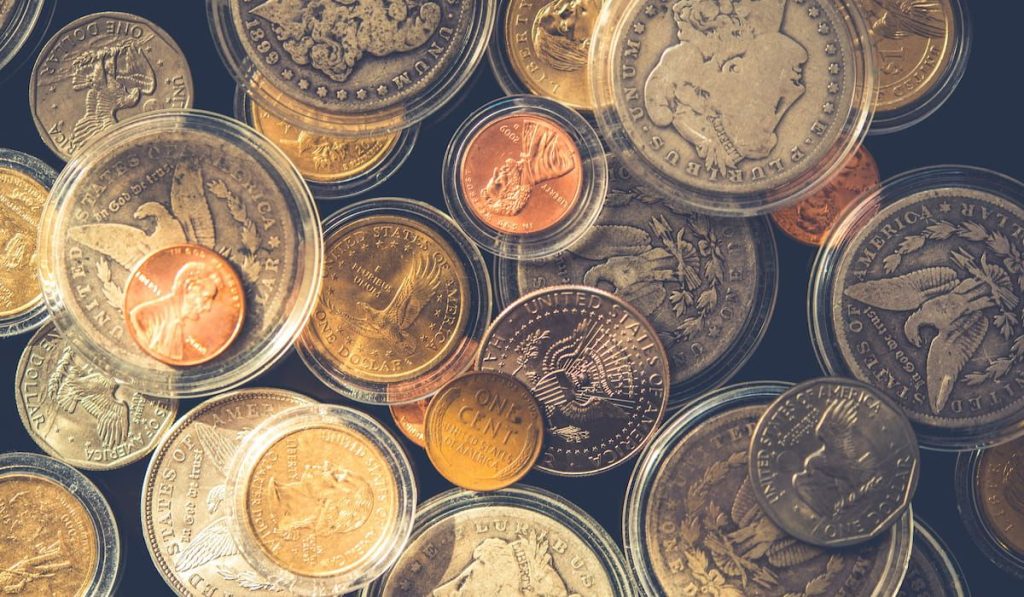 3. Element Collecting
Whether you're a science lover or simply curious, element collecting is a fun and engaging way to bring the periodic table to life. Find samples of elements in everyday items like coins, light bulbs, jewelry, and more.

There are multiple ways of collecting elements. Some people like to organize their hunt by rows or element types, while others go by what they are able to find first.
Obviously, you shouldn't collect items that are dangerous, toxic, or illegal.
4. Bonsai
Growing a bonsai tree is a fun and rewarding hobby. You can buy a pre-made bonsai tree to keep growing at home or start one from scratch.
You'll need a few simple tools, a bonsai pot, and a plant.
Common kitchen herbs like rosemary and thyme are also great options for beginner bonsai projects.
5. Yarn Bombing
Whether or not you already know how to knit or crochet, yarn bombing might be your new favorite pastime!
Draw attention to an otherwise ordinary or neglected object in a public space with a colorful yarn display.

Some people prefer to install their yarn bombs at night so that it seems like it "magically" appeared, but putting them up in daylight hours is fine, too.
Just make sure not to trespass or obscure safety signs.
6. Making Snow Globes
Everyone loves playing with snow globes. Take the fun a step further by making your own! All you need is an empty jar, glue, glitter, and figurines to create your desired scene.
Once you've completed your design, either fill the jar with plain water or try adding a little bit of oil to the water to help the "snow" fall more slowly.
These make lovely homemade gifts, too!
7. Learning Tai Chi
Tai Chi is a wonderful practice for exercising at home. It works well to reduce stress, improve balance and flexibility, and increase your stamina and energy level.
Practicing Tai Chi doesn't require a lot of space or any extra equipment.
Get started by downloading an app, watching some YouTube videos, or using exercise programs on streaming services.
8. Leather Tooling
Leatherworking is an inexpensive and accessible hobby to get into.
With a few basic tools and some crafting skills like stitching, stamping, and edge cutting, you will be able to create many fun projects like wallets, wrist cuffs, bags, and more!
There are plenty of online tutorials available, or you can purchase an instruction book when you pick up your supplies at the craft store.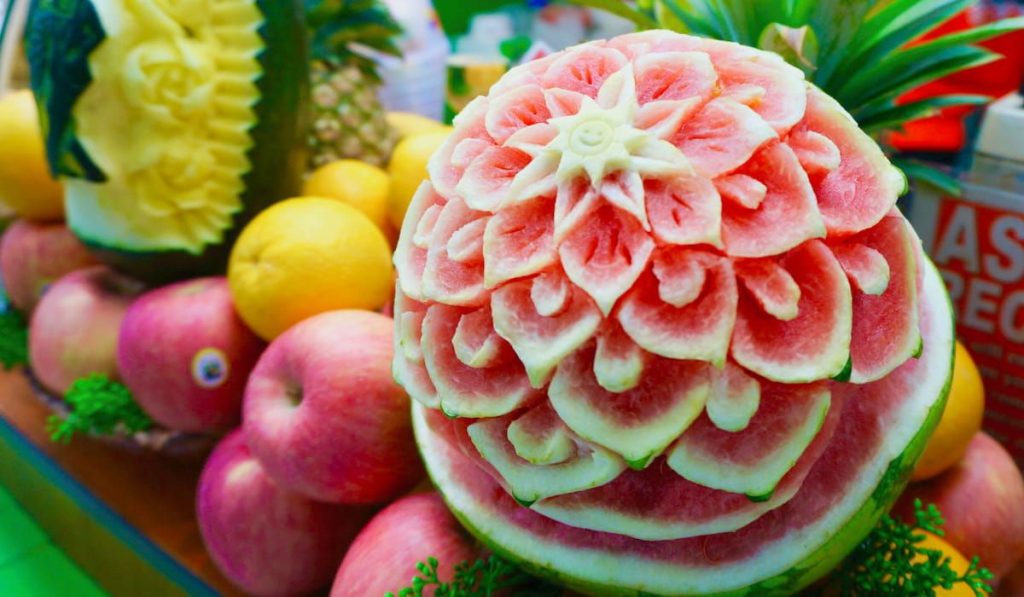 9. Fruit and Vegetable Carving
What's not to love about a hobby that is both relaxing and provides you with a delicious snack at the end?
Level up your dinner party game by learning how to carve fruits and vegetables into beautiful arrangements.
Let your creativity run wild by turning ordinary food into edible art!
10. Reselling
This is a hobby that has the potential of turning into a lucrative side-gig.
Finding hidden gems at flea markets, thrift stores, or online selling platforms is always satisfying.
Why not make some extra income by reselling your finds?

Whether you're interested in clothing, furniture, antiques, tools, or any other specialty items, you are sure to find a niche of potential buyers, and it's possible to start earning extra money right away.
11. Learning a New Language
There are lots of exceptional apps out there to help you start learning a new language, either for free or requiring a paid subscription.
Language learning has numerous benefits. It allows you to gain awareness of other cultures, progress in your career, and improve your understanding of your native language.
Start using your free time in a productive way that boosts your brain power and enhances your communication skills! 
---
How to Choose Your New Hobby
Choosing a new hobby can be challenging. Where do you even start? Sometimes the commonplace options feel a bit lame or childish.
You might not want to go out and purchase expensive supplies when you don't even know if you'll enjoy a particular activity. 
Everyone has a passion. Some people just haven't found theirs yet. If you're finding it hard to get ideas, think back to your childhood. What did you enjoy doing when you were a kid? There's a good chance that you still have some of those interests as an adult. 
To find some inspiration, go out on a recon mission at your local stores. Sometimes you have to see something to feel excited about it. Wander the aisles of a craft shop, sporting goods center, or bookstore and see what jumps out at you.
Hobbies Are a Significant Part of a Balanced Life
At the end of a long day, it's essential to be able to relax and unwind. Hobbies help us forget about the stresses of the day and let go of our worries. They can be a great way to connect with others or a vital part of your valuable "me time." 
Hobbies also give people a sense of purpose and accomplishment. You can make and achieve small goals throughout the process, which helps you feel motivated and fulfilled.
If you're a person who has a hard time spending time on something that doesn't serve a purpose other than being fun, try to find a hobby that will help you reach your goals or improve yourself.
Your hobbies don't have to be merely something to keep you busy and fill your spare time. They have the potential to transform into newfound passions that get you excited about new things and allow you to expand your skills.
Whatever you choose to try, having hobbies that you enjoy doing works to keep your brain active and enhance the quality of your life.
---