LEGO: A fun simple hobby you can build on piece by piece.
If you are looking for a new hobby with a low barrier to entry but the potential to scale up your projects quickly, LEGO could be the perfect solution!
You may have consigned your chewed and dirty childhood bricks to the attic, but LEGO has done a lot of growing up in the meantime.
With an ever-expanding catalog of technical products and thousands of attention-grabbing creative uses, LEGO is becoming firmly established as a satisfying pastime for hobbyists of all ages.
Let us reboot your relationship with the little bricks that put Demark on the map with our comprehensive guide to LEGO as a hobby! We will take a look at what gives LEGO its enduring appeal, how to source it, and some of the most intriguing things hobbyists are doing with LEGO right now.
Plus, if you enjoy collecting as a hobby, we'll delve into some of the world's most elusive LEGO collectibles for the avid hunter.
---
It's the Simplicity that makes LEGO Such an Engaging Hobby
In 1949, Danish carpenter Ole Kirk Kristiansen, developed "automatic binding bricks", a wooden, interlocking version of the classic childhood building brick for his toy company LEGO.
The name LEGO, came from the Danish phrase "Leg Godt", meaning "play well". It was Ole's son Godtfred who saw the potential of the bricks as a construction toy system.
The road to what we recognize as LEGO was a long one, with years of product development before the company settled upon the classic ABS plastic design.
Despite the general dislike of plastic for children's toys at the time, LEGO took off. The rest is most definitely history with over 100 pieces of LEGO in existence for every person on the planet today!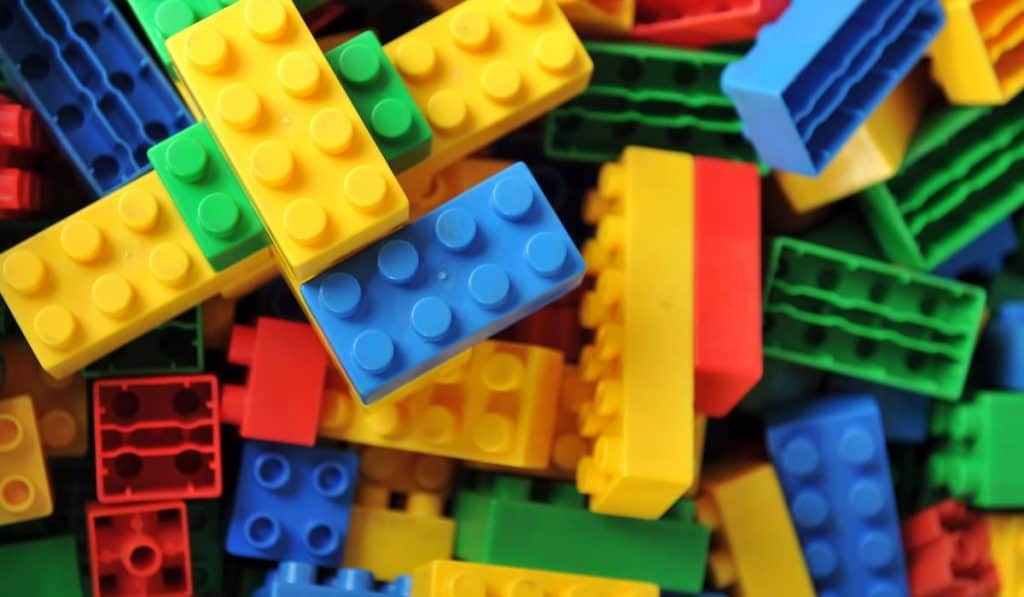 One or Many it's Still LEGO
The sheer range of LEGO bricks and components is remarkable with almost 4000 different LEGO bricks and elements you can work with. LEGO is remarkable in that its pieces form a universal building system.
How you use the pieces is up to you and their unique stacking ability makes them incredibly versatile and all pieces are readily interchangeable.  The most common brick is the standard 1×2 brick which is usually the first part children get to work with.
Some parts are rarer and limited-edition LEGO pieces are highly sought after as we explore below.
Characters too!
1978 marked the introduction of LEGO mini figures, which were included in its branded building kits. The initial figurines did not have moving arms and legs, but soon moving limbs and heads were introduced.
Hats, hairstyles, and accessories are also interchangeable, and historical or movie-themed characters are frequently released.
The collection of LEGO figurines is a hobby in its own right and many collectors will avidly scan classified and thrift stores for a unique character.
Why LEGO has All the Makings of a Great Hobby
Lego is an excellent pick for a new hobby that has longevity. Here are some great reasons to give LEGO a try:
Anyone can have a go
This has to be the number one reason why LEGO ticks all the boxes for a hobby. Put a handful of pieces in front of someone and in seconds you will have a smile and a structure.
As one of the world's most powerful brands, they are recognized and loved around the world.  The level of manual dexterity needed for LEGO is far less than other construction systems, meaning people of all ages and abilities can enjoy building projects.
A LEGO hobby is cost-effective
LEGO is certainly an affordable hobby as the cost of basic bricks and other LEGO elements is so low. Start with small kits or classic brick sets and build up bit by bit until you have the quantities you need for your projects.
Also, with over 88 years of manufacturing under their belt, you should have no problem picking up thrifted LEGO pieces. People are always throwing out childhood LEGO sets that are gathering dust, meaning you may have the opportunity to get some free pieces too.
There are lots of options for making LEGO a thriving hobby
LEGO makes a versatile hobby as you can take it in several directions. Aside from building or engineering projects, LEGO can be used for all sorts of creative or artistic projects which may involve other interests like photography or animation.
Another significant aspect of hobby LEGO is the collection of limited edition or rare pieces and sets.
This is a hobby that you can enjoy as a family
Unless you become an avid collector of rare pieces and figurines, a LEGO hobby is great for getting the whole family together to enjoy quality time while you build.
So many hobbies involve solitary occupation, but a family can enjoy collecting pieces, perhaps putting some DUPLO blocks into younger hands while you work.
Using LEGO provides a great mental workout
LEGO provides a great mental workout as it will exercise your creativity and reasoning skills and keep your mind supple throughout your life.
Parents often buy their children LEGO for its benefits in boosting motor skills and concentration, but LEGO has the same advantages for seniors too. LEGO is being increasingly recognized as being beneficial to dementia patients as it helps support their cognitive functioning.
Your LEGO hobby could turn out to provide a significant return on investment
LEGO can be very good at holding its value, making a well-curated collection with limited-edition pieces or rare mini figures worth an appreciable sum over time. Even if you don't have an auction-caliber collection, large quantities of clean LEGO are usually easy to sell.
There are large communities of LEGO enthusiasts
With such broad appeal, it is not surprising that LEGO fans have formed lots of online and offline communities and clubs, some of which we'll share below.
The LEGO company has official clubs and many more unofficial groups and gatherings have sprung up too. There are regular meetups and conventions around the world where LEGO hobbyists can meet, share models, and swap or trade-in pieces.
Also, eight LEGOLAND parks dotted across the globe attract families and fans who can enjoy an immersive LEGO experience.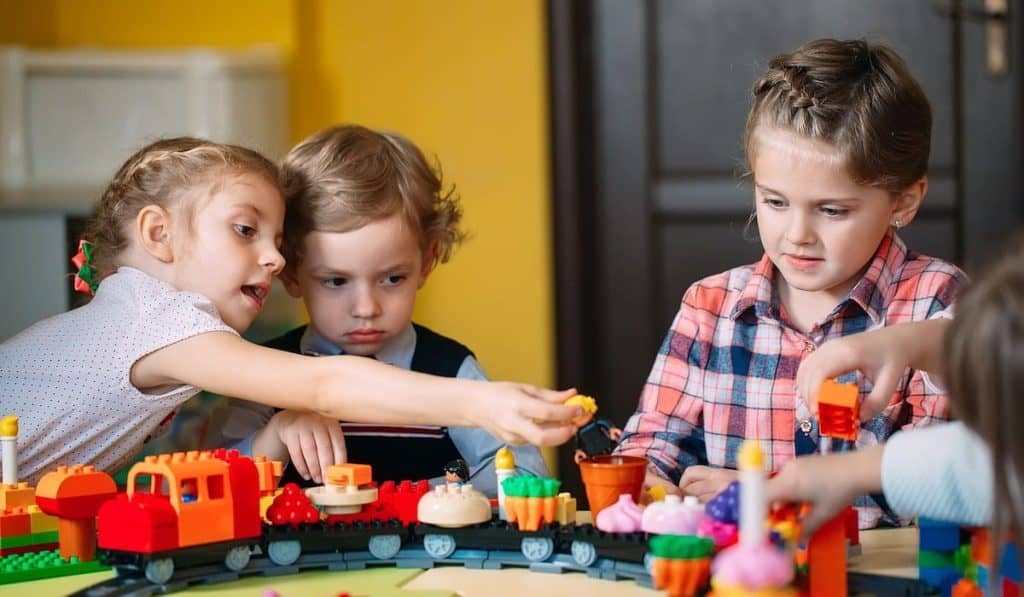 LEGO as a Hobby for Children
LEGO has become a part of many childhoods around the world and its developmental and educational benefits are widely known. Some children will demonstrate an interest or aptitude for using and collecting LEGO beyond playtime and will have particular projects in mind.
One of the things that's great about developing a LEGO hobby with your children is that you will have so much fun researching and trying out all the things you can do with LEGO. From building vehicles and space vessels to cities and patterned or geometric structures, LEGO can do it all.
Once a child has in mind the type of building you want to do, sourcing the right kits (including elements like wheels, spokes, and other LEGO Technic parts) is an adventure of its own.
LEGO Technic was designed with older children and adults in mind and can be combined with basic electrical circuits to create robots and moving vehicles.
Alternatively, your children may enjoy the themed sets, often based on films and television shows for fun, imaginative play.
One thing you may struggle with, with children is getting them to keep their pieces organized and out of the way of the vacuum cleaner!
LEGO as an Adult Hobby
There is no shame in being an adult who still loves LEGO! Adult LEGO users have proved a lucrative market for LEGO, and they have certainly raised their game to meet demand.
Adult LEGO building projects are nothing like the basic brick wall you make with standard bricks. We are talking about technical and architectural structures that will take days or weeks to assemble.
LEGO Architecture Skyline Collection features iconic locations like the Golden Gate Bridge, Big Ben in London, or the Taj Mahal. Alternatively, Star Wars fans eagerly anticipate the latest  LEGO Star Wars sets which continue an almost 20-year relationship between the LEGO Group and the famous film franchise.
These LEGO models are complex and completing them is a real achievement, meaning that they are often displayed as ornaments in the home or office.
For the technically minded, LEGO Technic definitely stretches adult builders with pre-packaged projects like motorized RC stunt cars or cranes, or individual mechanical components and motors for you to invent your own robots.
Creatives have been appropriating LEGO for years to produce stunning large scale pixelated portraits or murals. LEGO murals are a near viral trend as artists appropriate a kaleidoscope of colored bricks to create vibrant mosaics that have widespread appeal.
LEGO has responded by producing its own LEGO Art collectors' kits where you can recreate famous images like Warhols Munroe or Darth Vader from LEGO.
For LEGO hobbyists that want to build and create their own models, the My Own Creation movement is all about pushing LEGO to its limits. Creators are adept at creating kinetic structures, models, and developing new ways of using LEGO.
Alongside this type of LEGO modeling, is a lucrative market for purchasing custom kits for these creations. And as with most products, LEGO is not without its hackers, who constantly find new ways of using LEGO to create shortcuts or "illegal" LEGO building techniques for daily living.
Planters, iPhone holders, and even furniture are being created with a burgeoning range of LEGO hacks you can add to. A canny inventor even came up with flexible adhesive LEGO tape that means you can build your next creation on the ceiling or your coffee mug if you want to.
Making LEGO Collectibles Your Hobby
If you want to make collecting LEGO your hobby, you will find that it is far from child's play. Shrewd hobbyist LEGO collectors love the adventure and thrill of trawling the thriving secondary market for collectible pieces and sets.
A hobby LEGO collection is not only fun but has significant built-in profit too.  For example, the Star Wars Ultimate Collector Series Millennium Falcon, already a premium LEGO product at $500, is now worth at least $3500 and rising!
Collectors often focus on themed sets and components with some like Advanced Models, Batman, and Vintage sets being more popular than others.
Many websites and collector guides, catalog rare pieces and kits so that eagle-eyed collectors can hunt them at fairs, conventions, car boot sales, and thrift stores.
Trading in LEGO as a Hobby
LEGO fanatics may find that they can earn a good living out of reselling, flipping, and investing in LEGO full time. LEGO Minifigures, technical parts and rare pieces that can be sold in quantity are particularly sought after. 
Bulk second-hand standard LEGO can be cleaned, weighed, and resold for a profit on sites like eBay too.
Online and Offline Communities and Resources for Your LEGO Hobby
If you want to learn more about LEGO, there is a staggering amount of literature on all aspects of this popular hobby.
Collectors can browse vast compendiums of LEGO sets, components, and figurines, with some websites and message boards operating as trading desks for particularly sought-after parts.
The LEGO Group has also excelled in engaging hobbyists with a vibrant online community and international club. Here are some of the best LEGO resources to get your hobby off to a great start!
LEGO magazine: The official LEGO company magazine produced free for 5 to 9-year-olds.
LEGO Life: The LEGO Group's official club, founded with the purpose of creating the world's largest, child-safe community. Resources can be accessed via a downloadable app.
The LEGO sub-Reddit: Reddit's take on all things LEGO with advice ideas, hacks, and completed projects.
BrickPicker.com: The world's leading website for tracking the value of LEGO sets and parts. It is run by Ed and Jeff Maciorowski who are considered experts in investing in LEGO with over 40 years of collecting expertise and a collection worth hundreds of thousands of dollars.
Videos and YouTube channels for LEGO hobbyists
The Official LEGO YouTube channel
A short documentary from the LEGO Group about how LEGO is made
JK Brickworks hobbyist LEGO modeler
---
Rounding Up
It's amazing just how much productivity hobby LEGO users are getting out of this remarkable toy.
LEGO certainly has longevity as a hobby and it's great that you can start as simply as you need to while you learn all the great things you can do with it.
Take the time to experiment and read and research widely until you settle on the projects and endeavors you want to build big. Enjoy!
---