Gone are the days of having a heavy plain box for a camera, unclear photographs, and rolls of film.
Photography has evolved from an activity that was only for professionals and the very rich to a hobby that's for everyone.
In the 1880s, an American entrepreneur George Eastman started the Eastman Kodak Company (Kodak) which allowed anyone to own a camera affordably.
The camera was more portable than previously existing ones. It had 100 film exposures and a small lens but no focusing adjustment.
Owners of the camera would take pictures and have to send it back to the factory for film development and printing of photos.
In the early 1900s, smaller cameras like the Leica and 35mm film rolls were becoming popular.
Decades later, in the 1950s, color photography was now readily available and highly sought after. The evolution of photography has now led us into the digital era.
We no longer need a film to take pictures, and camera companies like Kodak, Minolta, Nikon, Canon, and Sony have designed digital cameras with amazing features to produce the best quality pictures.
These advancements played a huge role in photography as a hobby and a profession.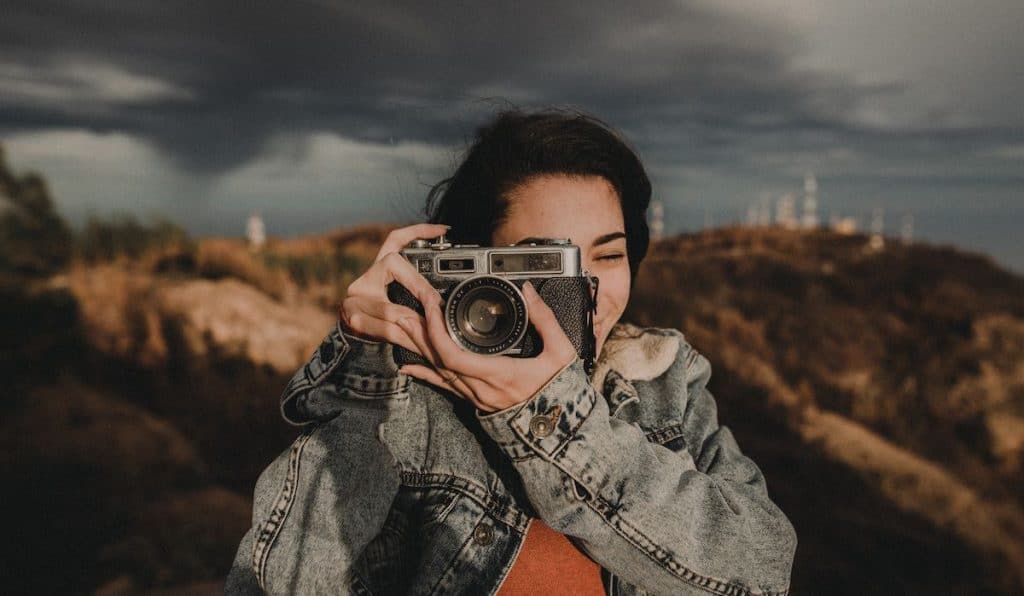 Why Photography is a Good Hobby
The power in photography is that you create images that most times need no explanation or interpretation.
They tell a story and transport the viewer into a different world.
Here are more reasons why photography is a hobby you should consider:
Capturing memories and recording events
You can never get back a moment that has passed, but you can relive it thanks to photography.
Photographs play a crucial role in our lives by connecting us to our past and reminding us of places, people, stories, and emotions.
They can also remind us of who we are and where we're from.
Moments captured several decades ago are a treasure to generations later because they tell a story of what happened in a different time and place.
Whether it's family or professional, documenting lives keep those gone before us in our lives and memory.
Special events like weddings, anniversaries, and work events are important memories to keep.
Improves your creativity
Photography involves a process of deciding on a subject matter, proper lighting techniques, and angles.
Taking the perfect shot will require you to get creative about these factors.
Sometimes you may need to move the subject around until you get the desired result.
If it's a subject you can't control, like a sunset or an animal, you learn how and when to best capture them.
Also playing around with editing software helps you learn new techniques and improves the creative aspect you bring to the photographs. 
You can do it almost anywhere
Photography is an activity you can do anywhere from the confines of your house, to the street while you take a walk or a nearby park.
You can take pictures of sunsets, flowers, animals, buildings, or even your meal in a café – be sure not to photograph people without their permission though.
Cameras are portable, which makes them easy to carry anywhere.
You can hardly walk around or travel long-distances with other hobby tools like a piano or archery equipment without inconveniences or calling unnecessary attention to yourself.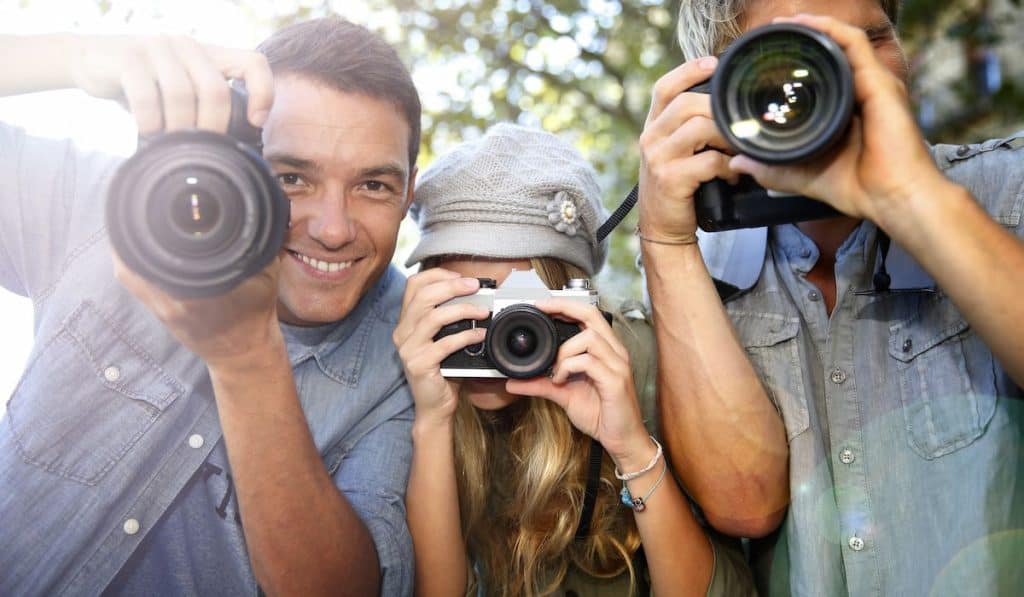 Become part of a photographic community
Photography allows you to be part of a community that comes together to share their love for the hobby.
As a beginner, you'll find value in interacting with other photography lovers that have gone before you.
They'll make it easier and more enjoyable for you.
You can find online communities on Facebook groups and Instagram pages. Sometimes they may have physical local and international meet-up activities too.
Here, you get to link up with your favorite photographers who can advise and support you on this journey.
You don't need any skills
Besides the equipment, the only thing you need to start photography as a hobby is interest.
It's that simple. You don't need specific skills for this hobby.
Anyone at any level whether they've held a camera before or not can start photography.
The rise of social media and the importance of having good quality images, whether for personal or business reasons, has popularized photography.
Regular account holders who knew nothing about photography have become more interested in learning and getting better at it.
Improves mental health
The existence of 'therapeutic photography' is a sign that this hobby plays a role in improving your mental health.
Photography allows you to focus and be present in a specific moment, taking your mind off whatever personal problems you may have. 
Therapists have observed that the process of using a camera – from observing your environment to choosing a subject and deciding on lighting and angles – requires one to be in conscious control.
It provides structure and order to people coping with powerlessness and internal distress.
No restrictions
With photography as a hobby, there are no restrictions on what you want to photograph and where.
Unlike professionals who may be stuck to a specific type of photography, such as wedding photography, you can venture into any kind without the pressure of delivering on one.
Also, the photographs don't have to be perfect. All you have to do is capture a memory or moment.
As you grow and learn new techniques, you'll improve the output quality, but there's no pressure to do that, especially if it's just a hobby.
Affordable
Photography can be as cheap or as expensive as you want it to be. Some photography equipment like cameras cost thousands of dollars.
However, you don't need that kind of camera as a beginner. You can start with a simple one for a few hundred dollars.
Certain equipment that professionals use may not be necessary for a beginner at all.
For example, different types of lenses, focusing rails, extension tubes, backdrop stands, and advanced types of software. You only need the basics – start with a good camera.
Sometimes make money
Even if it's just a hobby, you have the opportunity to make some money once in a while.
When your friends and family know about your hobby, you may be the first person they reach out to when they need such services.
For example, you may have friends that need a wedding photographer but can't afford a professional.
You can agree to cover the event and use basic editing techniques. You don't have to get into the printing and framing part of it.
Simply have them pay a small fee for digital photographs that you can send to their email.
Remember, you have the choice not to do this as it's a hobby mostly for enjoyment.
Who is Photography for?
Photography is an all-inclusive hobby for males and females, schooled or not, and differently abled people too.
From children to seniors and everyone in between can start photography.
Children
Starting from the age of five, children can learn the basics like holding a camera, keeping it safe, and taking shots.
It boosts their self-esteem and allows them to display their creativity.
They can start with a kid-friendly camera until they improve their grip and knowledge.
This online kids' photography course for 7 – 11 years olds is fun and interactive. The same site has lessons for 12 -16-year-olds.
Seniors
Photography may help seniors improve Alzheimer's symptoms.
Engaging in this activity works up the brain, keeping it active and maintaining the health and function of neurons.
It also improves cognitive functions like memory. When they look at photographs, it stimulates memories through image association.
What Equipment Will You Need?
Like most hobbies, you can hardly start without the right tools. You'll need a few essential pieces for a start.
As your interests and skill level improves, you may invest in more equipment. Here's what to start with:
Camera
The essential piece is the camera. Phone cameras have advanced amazingly, but they have limitations.
If you're thinking of buying a second-hand camera, which could be a problem because you won't know what issues it may have or how long it will last.
It's best to buy a new one that comes with a warranty. Most beginner-level cameras cost between $300 and $700.
Some of the best cameras for beginners include the following:
Nikon D3500 is a perfect DSLR camera with a wide range of lenses and a great battery life.
Panasonic TZ100 is beginner-friendly with 10x optical zoom, 4K video, and a 1-inch sensor.
Canon EOS Rebel is ideal for newbies with a flexible LCD screen.
Fujifilm Instax Mini 9 is simple to use, provides excellent value and instant printing.
If the camera you want costs more than you can comfortably afford, try an older version of the same.
Lens
A lens is an essential photography tool that brings light onto a fixed focal point.
In film cameras, the lens directs light to the film strip, while in digital cameras (DSLRs or mirrorless), it sends light to a digital sensor.
There are several different types of lenses, but for a beginner, you'll only need a single prime lens to start with.
Prime lenses may lack versatility because they can't zoom, but they can produce high-quality photographs.
The inability to zoom can force you to think out of the box and stretch your skills.
You will learn more about composition techniques.
A Canon lens won't mount onto a Nikon camera and vice versa so each type must have its specific lens. These lenses are recommended for beginners:
Canon 50mm f/1.8 is a low-weight, compact lens that shoots well in a low light shooting.
Nikon 50mm f/1.8D also functions well with low light and fits well in your pocket.
Sony 50mm f/1.8DT is popular with Sony shooters because of its smooth autofocus and short focusing distance.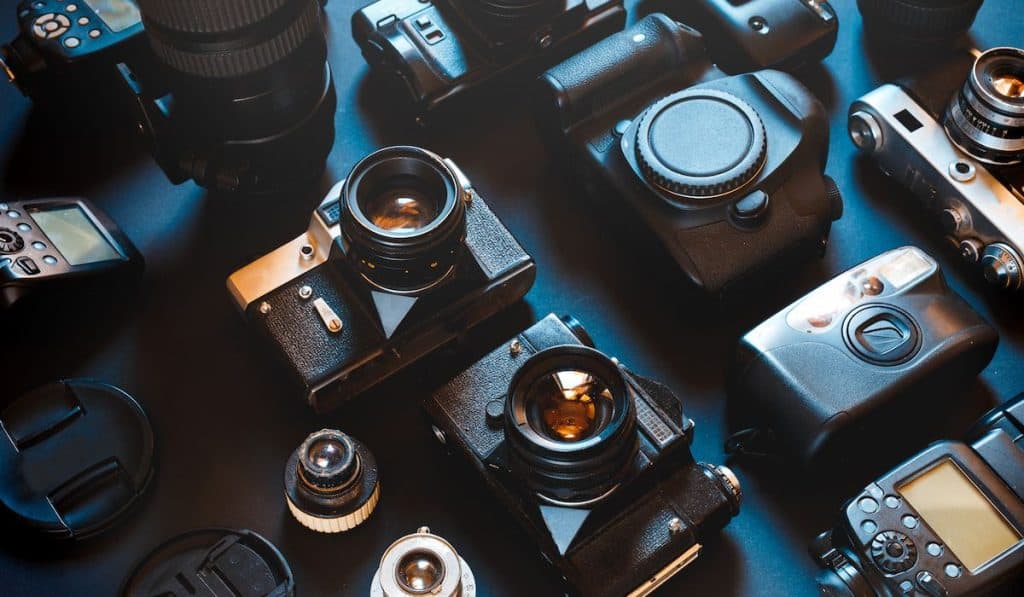 Memory Card
When you take photographs, they are recorded on a memory card so that you can later transfer them onto a computer.
The most common type of memory card is the SD (secure digital) memory card. They come in various types and storage capacities.
Your camera will record all the color and light data that was sent to the digital sensor.
Then the camera will take that information and package it into a single file.
Finally, it will transfer the file onto the memory card for storage. Here are some considerations for beginners:
SanDisk Extreme PRO SD UHS-I
San Disk 128GB Extreme SDXC UHS-I Card
Tripod
Whether you're a beginner or not, a tripod is essential to taking great shots. Human hands can never be as stable as a tripod.
With no chances of the camera shaking, you'll not have any blurry photos. Consider factors like durability, weight, and height of the tripod.
The cheapest tripods made from plastic will not last as long as the ones made from aluminum or carbon fiber. Take a pick from these below:
Manfrotto Compact Advanced Aluminum 5-Section Tripod Kit with 3-Way Head, Black (MKCOMPACTADV-BK)
Camera Cleaning Supplies
You don't want to spend hundreds of dollars on a camera and lens only for them to get damaged by dust and moisture.
Regular maintenance is vital to the lifespan of your camera.
Only use dedicated lens and camera cleaning solutions. Anything else like acetone will damage the plastic and paint elements of your camera.
There's a process of cleaning your specific camera. Find out what it is then consider these cleaning kits:
Altura Photo Professional Cleaning Kit
LensPen NLP-1
Lenspen SensorKlear Loupe kit
Photography Editing Software
Photo editing software can make your photographs even more stunning by adjusting factors like color, exposure, and white balance.
Editing also reduces the size of your image files which is useful if you intend to post your photos onto your website or social media account.
The best ones for you include:
Adobe Lightroom
Adobe Photoshop
Serif Affinity Photo
Aurora HDR
Camera Bag
This is one piece that many hobby photographers take for granted. Don't just store your camera in a random drawer or backpack.
Its purpose is to keep your camera (and other equipment) secure and easy to carry.
It should be durable and functional. Depending on your needs, it can be a pouch, waist pack, or shoulder bag.
For now, you don't need a backpack, holster, or hard case used by professionals.
CADeN Compact Camera Shoulder Bag Case Compatible with most DSLR cameras
Camera Strap
A camera strap is convenient, especially if you're doing more than one activity at a go.
If you're hiking while taking pictures or managing a couple of active kids at a party, you'll need that strap.
Also, you could easily misplace it, especially if you're at a large gathering. A few straps you might consider include:
OP/TECH SLR Wrist Strap
USA GEAR TrueSHOT Camera Strap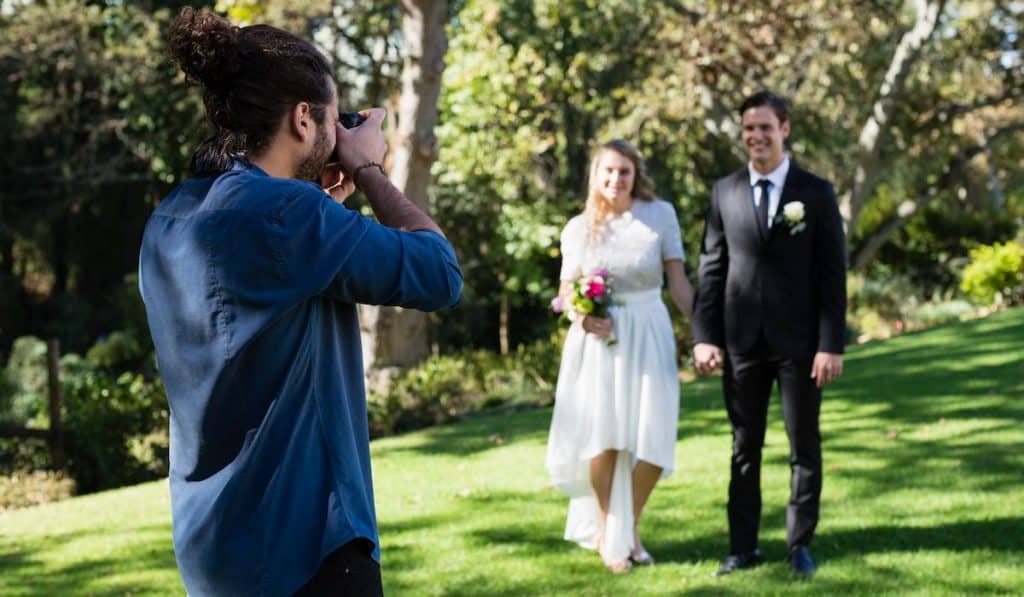 Types of Photography
The field of photography is vast, and you'll have to make peace with the fact that you may never learn everything about it.
Since it's a hobby, you don't have to, but it doesn't hurt to know the different types of photography.
You might end up circling your interest around one or two of them. This is by no means the full list:
Portrait Photography
This genre of photography allows you to capture the emotion and personality of a person or group of people with effective poses, lighting, and backdrop.
Landscape Photography
This type captures outdoor images of nature and the outdoors like breathtaking snow-capped peaks and calm waves at a quiet island beach.
Landscape photos invite your viewer onto the scene.
Still Life Photography
Rather than capture a moment, this genre of photography creates an image to be captured.
The photographer breathes life into his image using ordinary objects and experimenting with different lighting, arrangements, and compositions.
Wildlife Photography
Wildlife photography documents the lives of different types of animals in their habitat. Most amazing photographs in this genre are a result of the right timing.
Food Photography
This genre captures captivating and unique images of food. Professionals use these pictures for advertising purposes, but you could use them for your food blog.
Macro Photography
This unique genre captures extremely up-close images of tiny living organisms like flowers and insects to make them look large or life-size.
Where to Learn Photography
There's no better time than now to learn photography (or anything really). In the past, you had to spend years and lots of money getting a degree at university.
Nowadays, you can learn anything you want to know about photography online at a minimal cost. 
Teaching yourself through trial and error will take longer for you to learn important concepts.
Digital Photography School offers lessons on nature and landscape photography and night photography.
They also teach you how to use Adobe Lightroom effectively. You can also find other fantastic courses here.
---
Final Word
Now that you know photography isn't only for professionals, why not take it up as a hobby?
Although you don't need to take perfect photos, you can learn to create irresistible images with time.
---