Have you been missing your favorite sports games during lockdowns this past year? Watching the games on your tv screen from your couch, while the teams are surrounded by empty seats isn't as thrilling as seeing the game in person. 
It hasn't been easy, but now is a great time to start enjoying your favorite sports in a very different way. Instead of being a spectator, why don't you try managing the team yourself?
How is this possible, you ask? Fantasy sports leagues. Gone are the days where the points on screen only let you know whether your team wins or loses. Now every penalty, assist, goal, home run, and touch down directly influence whether you win or lose. 
The best part? You can play from anywhere and you don't need much to get started. Unlike other hobbies, fantasy leagues don't need tools, materials, or expensive programs. All you need is a phone or computer with internet access. 
What are you waiting for? You've found this article so you must at least be slightly interested in sports. Read through this complete guide on what a fantasy sport is, where it started, and how you can get started. Let's get you playing something that 45.9 million adults across the States are participating in!  
What is it?
Fantasy Sports give people the ability to act as a general manager and field manager for a fictitious team of real players. You can build your roster, trade players, and even make starting lineups, just like the real managers would. 
Fantasy sports leagues use a player's real-world statistics to earn points. At the end of the game or season, the fantasy sport member with the most points wins! The winnings can be bragging rights, cash, or an entry into a much larger, more competitive game.
How To Get Started
If you're a sports fan and you would like to try making your own fantasy sports team, follow these steps to get started. 
Pick your sport
There can be a fantasy sports league for just about any sport imaginable. The most common fantasy sports leagues are football, baseball, and basketball. Of course, there are still leagues for soccer, golf, NASCAR, and MMA, they just aren't as popular. 
Recruit some friends
Unless you'd rather join a public league, recruiting a bunch of friends to join will be the most rewarding. You'll need about 8-12 friends, depending on what sport you choose!
The fewer friends you recruit, the better everyone's teams will be. The better the teams, the less likely anyone is going to want to trade, and your league might not be as fun. 
Choose your league and draft type 
There are a few different types of leagues. 
Redraft: At the beginning of each season, the teams are made completely from scratch.
Keeper: Part of your team from your previous year can be carried into the current season. You will only be allowed to keep a certain amount of players from your team, and the rest will have to be redrafted.
Dynasty: Your entire team from the previous year can be carried into the new season. This gives long-term players to maintain interest in their team, and have long-term approaches. 
There are also different ways to draft your teams each year. 
Snake Drafts: Every round, each fantasy coach gets to choose one player. Fantasy coaches prefer this method because it is the fairest way to divide the players. 
Auction Drafts: Each fantasy coach gets a budget, and can bid on players that they want for their team. The coach who places the highest bid on a player will draft them onto their team. The entire team has to be built within the budget, so auctions take a lot of skill to know how much to bid on each player. 
Set Up Your League
If you're making your own league with friends, the best way to set up a league is with a free fantasy sports app. The most popular two are powered by ESPN and Yahoo. Both of these apps provide immediate updates for stats, so your fantasy league can play along with the real games. 
The general reviews show that most users prefer Yahoo over ESPN, but there are die-hard fans who like using ESPN over Yahoo. If you're just getting started, you should probably try Yahoo to host your fantasy league, but if you're up for a challenge to find out why hard-core fantasy league enthusiasts prefer ESPN, the links are provided below.
Set your entry fee
Your entry fee will determine the winnings at the end of the season. The higher the entry fee, the bigger the jackpot.
If you're playing with your friends, ask around to find out what everyone's budget for an entry fee can be. Be inclusive and understanding. You wouldn't want to exclude your friends who can't afford a $1000 entry fee. And a $50 entry fee will give a pretty decent jackpot at the end of a season anyway. 
History
There were early signs of sports betting around WWII, but nothing 
Fantasy Sports saw very early games shortly after WWII, but it wasn't until the 1950s when Wilfred (Bill) Winkenbach first started a sports bet on golf games. Each person selected a golf player, and the player who had the least amount of strokes at the end of a tournament won. 
Wilkenbach then made a fantasy football league called Greater Oakland Professional Pigskin Prognosticators League (or GOPPPL) in 1962. This league was played with eight teams and became popular amongst his friends. 
In 1976, William Gamson made fantasy baseball leagues popular. He was a sociologist at Harvard University, where he and his colleagues started a baseball seminar. Points were earned on a player's final standings, batting average, RBI, ERA, and wins. 
Even though Wilfred Wilkenbach and William Gamson contributed quite a bit to the founding of fantasy sports, it was Daniel Okrent who is considered the grandfather of fantasy sports.
Okrent started the Rotisserie league in 1980 when he and awesome friends were at a New York restaurant, "La Rotisserie Francaise".
Okrent and his friends would each become an owner of their own team, and they would draft players from a list of active Major League Baseball players.
Instead of just using game-time stats, the "owners" would have to take the player's health, predicted playtime, and expected performance into consideration to draft their teams. This meant that their drafts focused more on the entire season, rather than just a single game. 
The difference between Okrent and the others who tried to popularize fantasy sports was his connections. Daniel Okrent worked as a magazine writer and editor, and he wrote about how his games would work.
During the 1981 MLB strike, fantasy baseball became extremely popular, and journalists from all over were trying to keep baseball alive by teaching others how to play in this new fantasy style. 
Fantasy Sports Terms
Were there a few words you've read that you don't understand? That's normal! There are so many terms used in fantasy sports. Here's the list of the most important ones to get you started. 
+/- EV: The expected value of a situation; either positive or negative. With a positive EV, you can expect to make a return on your investment. 
$/Point: Dollars per point; the dollar amount that must be spent for every expected point from a player. The lower the $/Point the better. 
ADP: Average Draft Position; a report that shows the position where players are being chosen in fantasy drafts. This helps fantasy players determine how soon a player is expected to be drafted.
Bankroll: The daily maximum amount of money you are willing to spend in fantasy sports. 
Bench Players: Players who are not on the starting lineup.
Blind Bidding: A system used to bid on players. All bids are made silently, and the player is awarded to the highest bidder. This helps prevent other players from driving the price up during a regular auction draft. 
Bust: A player who is playing far below their expected potential or usual standards.
Buy-in: The entrance fee for a particular league. 
Ceiling: the best possible outcome from a team, lineup, or player. The ceiling is the maximum amount of points they could score. Opposite of Floor. 
Chalk: Obvious choices for players and plays. These are highly valuable and sought after. Opposite of Contrarian. 
Contrarian: Players and plays that are not expected to do well. Opposite of Chalk. 
Depth Chart: A list of players sorted by team, position, and rank. 
Draft: An event at the beginning of a season where fantasy sports owners will take turns selecting players for their team. 
FA: Free Agents; players that are not on any fantasy owner's team. Free Agents can be drafted or dropped from your roster as long as you have space.  
Floor: the worst results from a team, lineup, or player. Opposite of Ceiling. 
GPP: Guaranteed Prize Pool; a type of league where a prize is awarded regardless of how many entrants there are. 
Lineup: the players that have been drafted before each game. Your lineup consists of the players who will play during a game.
Qualifier: A league where cash is not the prize. Instead, winners of a qualifier earn an entry into a larger league instead of having to pay to enter.
Waivers: A player who has been dropped and is in a position to be picked up by another fantasy owner. Usually, an owner with the worst record has the priority to draft a waived player. 
Those are just some of the most important terms for fantasy sports as a whole. If you're a fan of a specific sport, you should check out some of the sport-specific terms. 
Baseball Specific Terms
P= Pitcher
C= Catcher
1B= 1st Baseman
2B= 2nd Baseman
3B= 3rd Baseman
SS= Shortstop
OF= Outfielder
DH= Designated Hitter
1B= Single
2B= Double
3B= Triple
HR= Home Run
RBI= Run Batted In
R= Run
BB= Base on Balls
HBP= Hit by Pitch
SB= Stolen Base
CS= Caught Stealing
W= Win
IP= Inning Pitched
K= Strike Outs
ERA= Earned Run Allowed
H= Hit Against
BB= Base on Balls Against
HBP= Hits Batsman
CG= Complete Game
CGSO= Complete Game Shut Out
NH= No-Hitter
SV= Save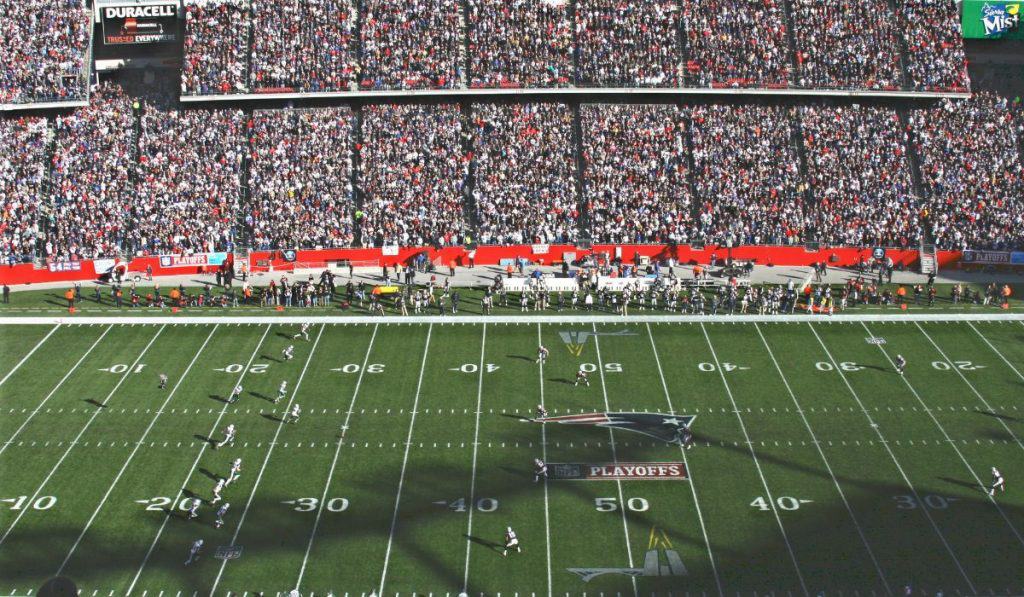 Football Specific Terms
QB= Quarterback    
WR= Wide Receiver    
RB= Running Back    
TE= Tight End    
W/T= Wide Receiver/Tight End    
W/R= Wide Receiver/Running Back    
W/R/T= Wide Receiver/Running Back/Tight End    
Q/W/R/T= Quarterback/Wide Receiver/Running Back/Tight End    
K= Kicker    
D/ST= Team Defense/Special Teams    
D= Defensive Player    
DL= Defensive Linemen    
DB= Defensive Back    
LB= Linebackers    
DT= Defensive Tackles    
DE= Defensive Ends    
CB= Cornerbacks    
S= Safeties    
Basketball Specific Terms
PG= Point Guard
SG= Shooting Guard
G= Guard
SF= Small Forward
PF= Power Forward
F= Forward
C= Center
GP= Games Played
GS= Games Started
MIN= Minutes Played
FGA= Field Goals Attempted
FGM= Field Goals Made
FG%= Field Goals Percentage
FTA= Free Throws Attempted
FTM= Free Throws Made
FT%= Free Throws Percentage
3PTA= 3-Point Shots Attempted
3PTM= 3-Point Shots Made
3PT%= 3-Point Percentage
PTS= Points Scored
OREB= Offensive Rebounds
DREB= Defensive Rebounds
REB= Total Rebounds
AST= Assists
ST= Steals
BLK= Blocked Shots
TO= Turnovers
A/T= Assist/Turnover Ratio
PF= Personal Fouls
DISQ= Times fouled Out
TECH= Technical Fouls
EJCT= Ejections
FF= Flagrant Fouls
DD= Double Double
TD= Triple Double
Why Is It So Fun
You don't really own a sports team, and you aren't really making real-world trades or lineups, so why do nearly fifty million Americans play in a fantasy sports league?
Gambling Alternative
Instead of forking over money for infinitesimal odds at winning the lottery, some knowledge and skillful trades are a much better way to gamble. Fantasy sports are a completely legal way to gamble, and the odds of winning aren't random like lotteries. 
Winnings
Playing for bragging rights is cool, but so many people who play fantasy sports play because of the winnings. There's a chance at earning money for not a lot of work, and some people participate in fantasy sports as a profession. 
Not Time Consuming
Unlike other hobbies that require hours of practice, or days finding material, with fantasy sports, you can nick it up for a few minutes a day, or even just a couple of times a season (if you're confident in your roster!) 
Makes the Game More Entertaining
What better way to immerse yourself in the game than to watch every move, and keep track of every point. When you're acting as a team manager, you'll really want to watch the game, and it'll make the game more entertaining. 
Competition
Even if you don't play for money, the competition with your friends is enough to pick up a hobby. It creates a means to socialize, become invested in something everyone enjoys, and healthy competition can strengthen those relationships with your friends. 
More Info 
If you want to become part of the fantasy sports community, check out some of these groups:
Meet Up Group:
Fantasy Sports Groups
Facebook Groups:
Fantasy Sports Now
Fantasy Sports Advice And Analysis
Daily Fantasy Sports Connection
Friends With Fantasy Benefits Discussion Group
Final Thoughts
While we wait for the world to go back to normal, and wait to be able to watch live games in person again, try your hand at experiencing your favorite sport in a whole new way. Be the owner of your own team and compete against your friends online since you can't see them in person yet. 
Who knows, maybe you'll find a new favourite hobby after trying it out. What do you have to lose? It's a made-up league!