Disabled adults are encouraged to participate in a variety of daytime activities. This is because regular exercise and mental stimulation have been shown to improve their emotional and physical well-being.
The psychological and physiological advantages of indoor activities for adults with disabilities are numerous. Adults who participate in various tasks experience improvements in cognitive ability, mental performance, physical fitness, and flexibility.
Spending quality time with a disabled person can be improved with even a small amount of preparation, such as gathering a few simple items and deciding what to do in advance.
This article offers some fantastic suggestions for daytime indoor activities that disabled adults can take part in. Keep reading to find out more!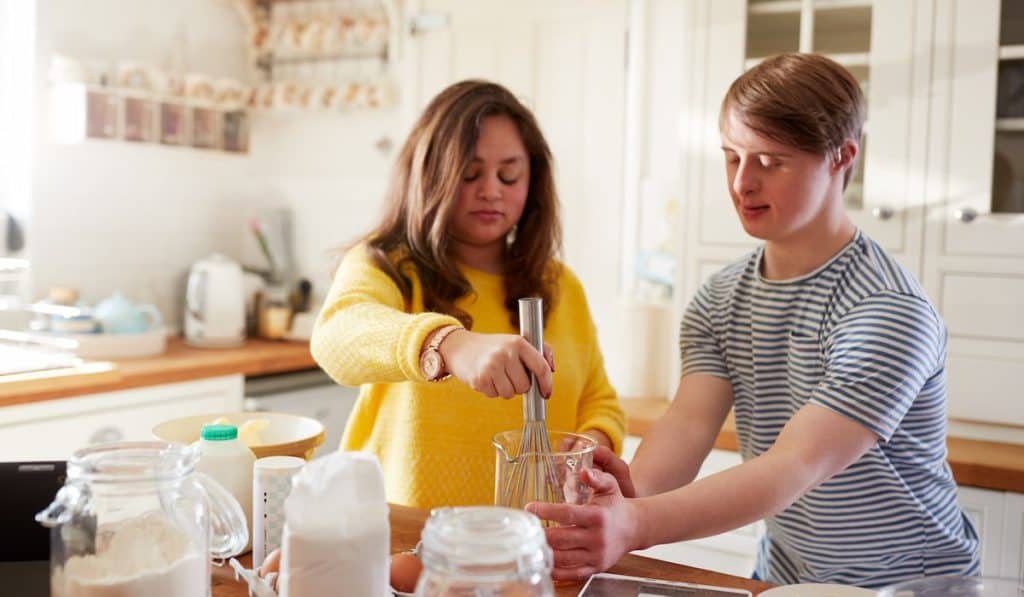 1. Cooking
Making a delicious meal is almost as much fun as eating it. Easy and enjoyable, time spent in the kitchen is almost guaranteed to be well received. 
Besides being a delicious hobby, cooking can be a useful learning activity. 
In addition, through cooking activities, adults with disabilities can satisfy their need for creative expression.
Also, disabled people's physical and mental health can be improved by giving them a simple voice in selecting and preparing the food they eat.
This cooking adventure can be as challenging or as straightforward as you like. 
The decision to begin with a tried-and-true recipe or venture into the unknown by trying a new cuisine should be made in light of the participant's culinary experience and skill level.
Using a premade cooking mix is a great first step when cooking with a person with special needs. This way, you only need just a couple of simple basics from the pantry. 
You can gradually introduce more complex ingredients and techniques as the person gains experience and confidence with simpler recipes.
Since there are always new recipes to try, cooking is a rewarding and enjoyable hobby. 
And this is just the beginning; another tasty skill to pick up is the art of baking sweet treats like cakes and cookies.
2. Arts & Crafts
Adults who are disabled share a passion for creating with the rest of us. 
Many of us reach for a paintbrush or some other art supply when we need a relaxing pastime or an opportunity to spend time creatively.  
Craft and art therapy can help in many more capacities than you may realize.
It shouldn't be a surprise that arts and crafts are high on the list of the best things for adults with disabilities to engage in.
It's an excellent way for disabled people to express themselves artistically and share their work with the world.
Arts and crafts improve interaction skills, increase self-assurance, and minimize the adaptation period when joining a new society.
Among the other benefits of arts and crafts are:
Increased mental capacity
Increased psychological strength and ability to adapt
A brighter outlook
Developed fine-coordination muscles
Eased emotional distress
Another advantage of arts and crafts is the variety of tasks available. Some popular choices are:
Scrapbooking
Ceramic art
Knitting
Painting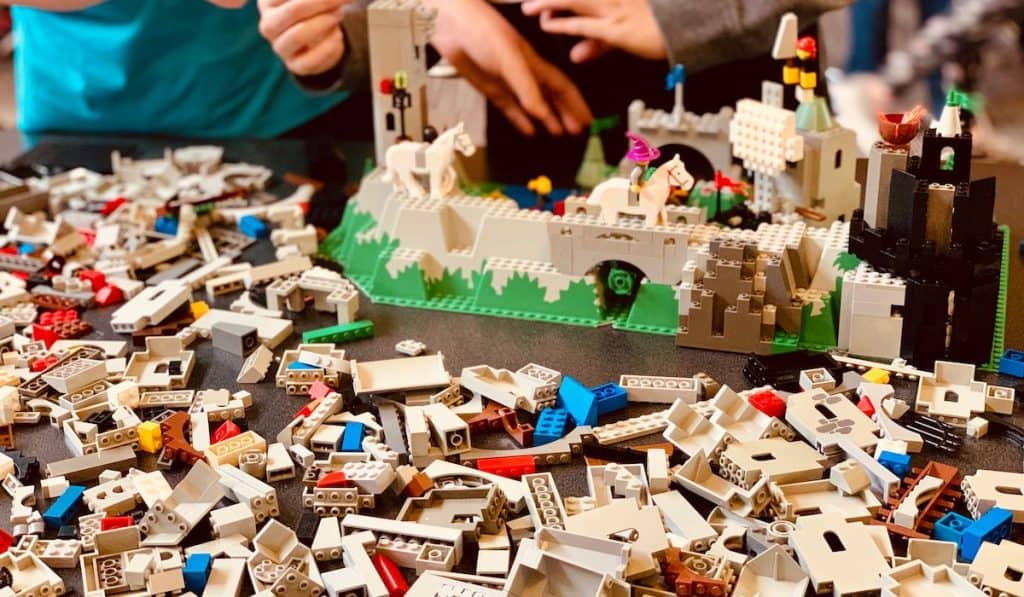 3. Lego Constructions
Lego brick construction can be a fun and challenging activity that can keep everyone occupied for many hours.
However, adults with disabilities benefit particularly from the mental stimulation that Lego-building activities provide.
This explains why putting together Legos can be quite therapeutic. 
The concentration and focus on a single task required by this creative activity help to calm the mind and quiet anxious thoughts.
If that isn't enough to sell you on Lego, consider that the sounds made when building and playing with the plastic bricks are very similar to "white noise," which is widely recognized for its ability to aid in the process of relaxation.
Givenni Architecture Landmark Collection The Acropolis in Athens Building Set
PRODUCT INTRODUCTION -The Acropolis in Athens building ses consists of 1947 pieces easy-installation parts. We provide a detailed instructions that the children or adult can follow step by step to assemble it.
High quality building blocks – This The Acropolis in Athens building kit provides an immersive and rewarding building experience. With realistic features, help adults and kids to develop their creativity, bravery and resilience through hours of immersive building and play.
And as a bonus, the sense of pride a disabled person may feel after completing a Lego creation can boost confidence in times of low self-confidence or self-esteem.
Legos come in a wide variety of shapes and sizes. Everyone can find what they're looking for thanks to the vast number of options of Lego sets and varying degrees of challenge.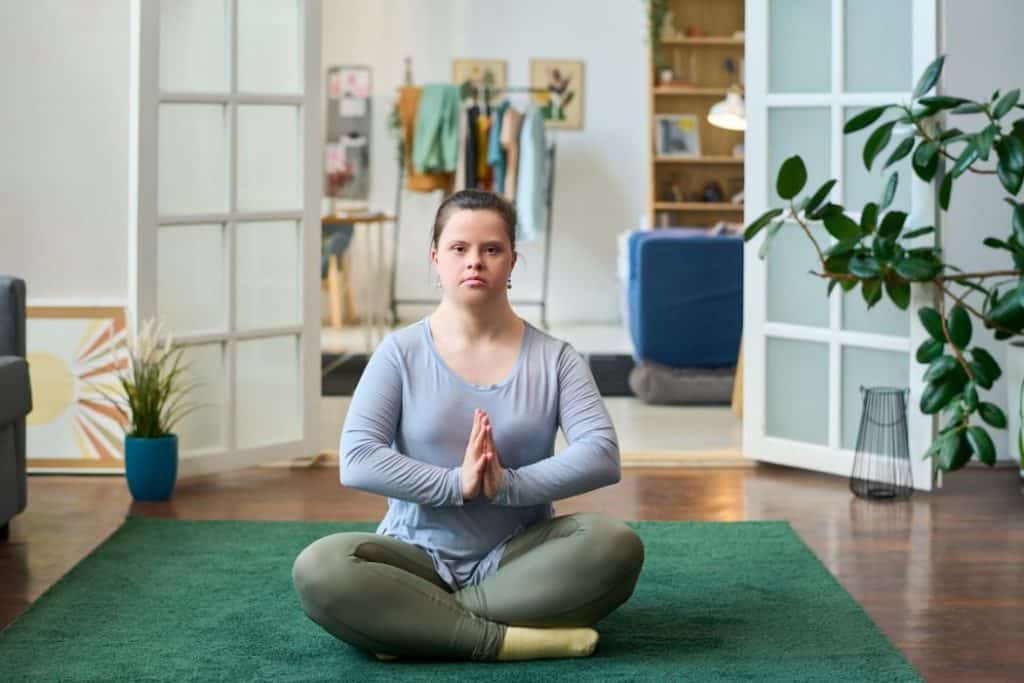 4. Adaptive Yoga 
Adaptive yoga is a style of yoga tailored to the needs of participants with a wide range of mental and physical abilities. 
Because of the adjustments made for each student, even those with significant physical limitations will be able to participate and reap the benefits of these yoga exercises.
In most cases, you can find adaptive yoga classes either online or in person. A good internet connection is all you need to participate in an online class.
There are many benefits when practicing yoga, and these are not dependent on one's physical or mental capacity.
Yoga's physical postures and breathing techniques can benefit anyone with physical limitations or a chronic illness. 
It has been shown to improve a person's flexibility, power, coordination, and energy. 
In addition, a significant number of yoga practitioners claim that the practice helps them feel less anxious and stressed, enhances their mental clarity, and even makes it easier for them to get a good night's sleep.
Everyone who practices yoga reaps many benefits, but those with physical or mental disabilities, chronic conditions, or age-related challenges may find certain aspects of yoga particularly helpful.
Yoga can enhance one's quality of life and daily functioning
Yoga helps people feel less anxious and stressed
Yoga improves coordination and balance
Yoga enhances mental clarity
Yoga promotes more restful sleep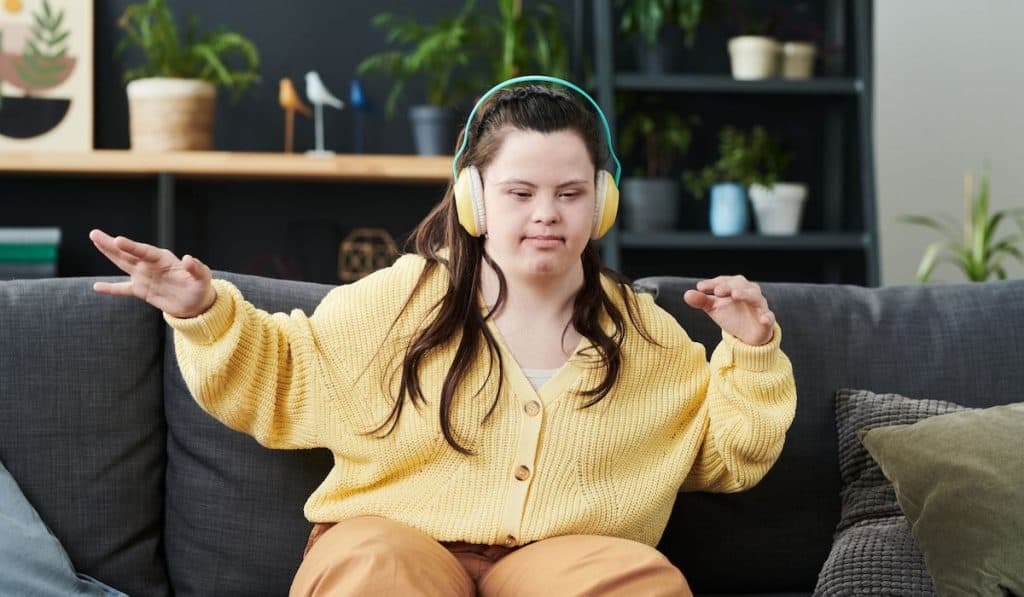 5. The Power of Music
Activities involving music and movement are also beneficial for adults with disabilities. The power of music is unmatched, and it has been shown to positively impact one's overall health and well-being. 
Some of the many ways to enjoy music in the comfort of one's own home include singing, dancing, playing instruments, composing, or simply listening.
Music offers an enjoyable way to keep active, and it may additionally boost coordination while providing a sense of timing and rhythm.
Engaging in musical activities has been shown in a new study to positively affect people's sociable behavior, motor development, and language and communication skills. 
Activities involving rhythmic instruments, such as rattles or castanets, and body movements, such as marching or clapping to the music, help improve motor skills by stimulating the coordination of movements.
Dancing, whether as an individual, in a pair, or as part of a choreographed routine, is a great way to release stress, connect with others, gain insight into one's feelings, and build self-acceptance and esteem.
Possible advantages of incorporating musical activities into a disabled person's daily routine include the following:
Encourages intellectual growth
Encourages interaction by triggering one's verbal expression and opening the way for nonverbal communication
Develops an individual's physical abilities
Increases happiness and confidence in one's own abilities 
6. Jigsaw puzzles
There are numerous excellent explanations for the longevity of the jigsaw puzzle's popularity. In the case of disabled people, jigsaw challenges are incredibly stimulating for the mind.
There aren't many learning opportunities with the potential to impart such a broad spectrum of intellectual abilities, along with other essential skills like patience and persistence. 
Some of the biggest benefits of jigsaw puzzles for disabled adults are:
The increase in confidence and self-esteem that comes from completing a puzzle independently
An approach to resolving difficulties
Persistence. People not used to working on jigsaw projects might get frustrated quickly. So, teaching someone how to stick with a job until it is completed is a valuable lesson.
Facilitating a better memory
Possessing the ability to classify objects based on attributes such as color, size, and shape
The potential to control small muscles precisely
Jigsaw puzzles are fun, cheap, and easy to get. You can find them in a wide variety of materials, including cardboard, wood, plastic, rubber, and foam.
If you need to buy a jigsaw for someone who has trouble seeing or moving around, a set with large parts is a good option. 
Niche jigsaw puzzles, for instance, grip-piece puzzles, are available for those with difficulty handling the standard puzzle's small pieces.
3D puzzles are another excellent choice for people with special needs.
As a bonus to being a great way to spend time, these have been shown to improve both hand-eye synchronization and perception of space.
Final Thoughts
Adults who are disabled significantly benefit from having their everyday lives stimulated and energized.
When chosen wisely, hobbies and activities can foster the growth of the mind, spirit, and body. 
Always try to choose a wide range of activities so that people with disabilities can develop and get help in areas like bodily training, education, and the development of their cognitive potential.
Resources: