Are you a homebody looking to make money from your hobbies? Make money at home so that you can pay off that mortgage or save for that new car. You might think that the only profitable hobbies are the ones that require you to leave your home.
You'll be surprised to find that the things you love doing at home can turn into an extra source of income. Here's a list of hobbies that can grow your bank account without you stepping foot outside your home.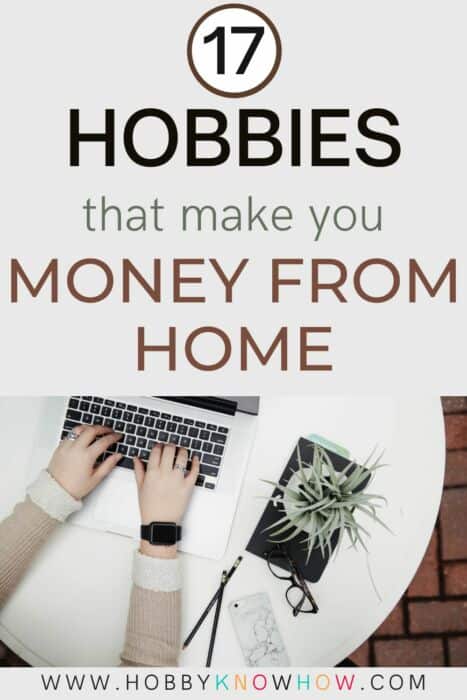 25. In-home Daycare
If you can't get enough of little children and are blessed with an extra dose of patience and energy, you can start a daycare in the comfort of your home.
Parents in your neighborhood are likely looking for a reliable daycare nearby for their kids.
Talk to them about your services. More importantly, depending on what state you live in, find out what requirements you need before setting up.
24. Baking
It's time to let other people (besides your family) taste your yummy baked treats – and pay for them. Whether you bake cookies, cupcakes, or birthday cakes, there's a market out there for them.
Put the word out on social media and word of mouth, then watch the orders start to flood in. Your home oven that baked only for the family will soon become a moneymaker.
23. Writing
Use your wordy skills beyond personal journaling to make some well-deserved cash. You can make money as a writer in several ways without leaving your home. All you need is a computer and an internet connection. Consider any of these avenues for earning with your writing.
22. Transcription
Try transcription if you have great listening skills and can type at least 35 words per minute. It involves listening to and translating audio files into text format. You can also transcribe for websites transcribing Youtube videos into blog posts and articles.
21. Virtual Assistant
This work is similar to an administrative assistant except you can do it at home. It's the perfect option if you're highly organized. Some tasks will include scheduling appointments, responding to emails, content creation, social media management, customer care, and research.
20. Writing competitions
Check online for writing competitions to make some extra cash. Most of them don't require a sign-up fee. The Write Life usually publishes legitimate ones.
19. Data Entry
Data entry is one of the easiest ways to start writing at home. Companies are always on the lookout for help with updating their systems. Your job will be to enter data (numeric, alphabetic, or symbolic) into the company's system.
18. Blogging
If you're passionate about a specific topic, you can start a blog around it. After naming your blog and customizing it, start writing posts and promoting them. When you've built an audience, you can start making money through affiliate programs, sponsored content, advertising space, and memberships.
17. Social Media Content
You can make money writing compelling and engaging social media posts for companies. They must be relevant to the brand's target audience and crafted in the company's voice.
16. Kindle Book Writing
Writing books is a lucrative way to make money with your skill. You can write small informational e-books for your audience or a client's audience.
You can also become a published author with your hardcover books in bookshops or sell them online on Amazon Kindle.
15. Ghostwriting
Some company executives are too busy to write their content or books, so they hire a ghostwriter and claim rights to the content. You may also choose this path if you prefer to keep your name out of the limelight.
14. Proofreading
If you find yourself drawn to crossing every 't' and dotting every 'i' while you're reading, proofreading is the perfect way for you to make some extra money. It's also one of the easiest ways to make money at home. The demand for this skill is huge.
Perform a quick online search for credible online platforms to find proofreading opportunities. These include ProofReadingServices.com, Upwork, Fiverr, LinkedIn, and FlexJobs. You can proofread a diverse range of content, including articles, blogs, books, and websites.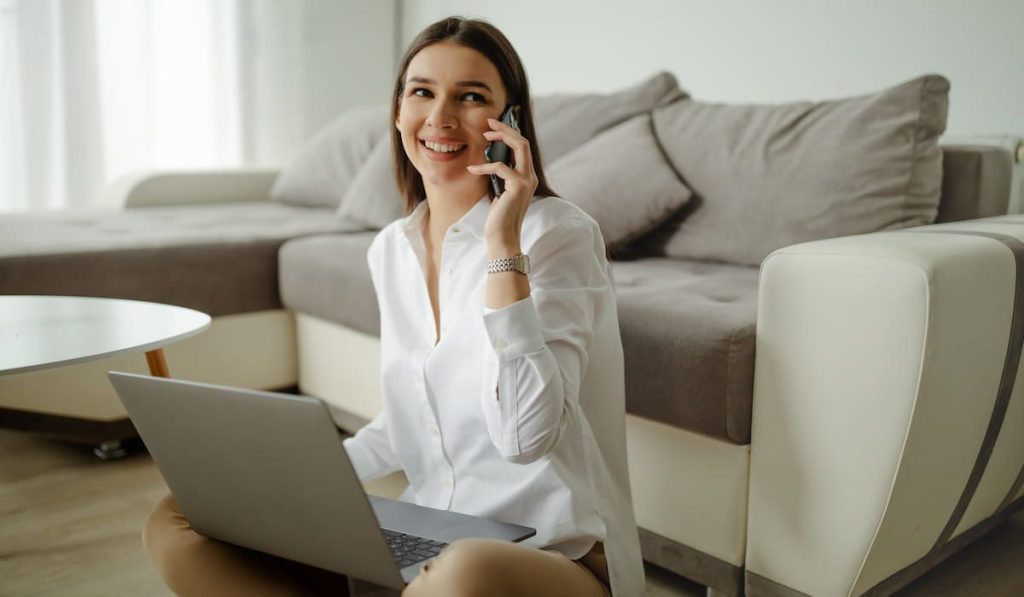 13. Graphic Design
Your passion for creating unique visual concepts can become a source of income in your spare time. From designing websites to logos, merchandise, stationery, branding, and so much more. The opportunities are endless.
You can start by signing up on sites like 99designs, AwesomeWeb, LinkedIn ProFinder, and Upwork to start earning from your skill. Also, consider setting up a website with a portfolio of your creations for prospective clients to look at.
12. Social Media
Have you built a significant following on Facebook and Instagram because of your witty and engaging posts? You can make lots of money doing what you love by marketing products for brands you trust. When your followers buy these products, the company will give you a percentage of sales.
Do you own a business? Why not sell your products to your vast following? You can also earn through sponsored posts. When companies notice that your following is their target market, they'll pay you to mention their brand on your posts.
11. Woodworking
This fulfilling hobby allows you to create multiple finely crafted pieces, not only for your home but for sale too all in the comfort of your home shed or garage. Start small using a few simple tools to make basic popular items like picnic tables, rustic signs, planters, and floating shelves.
As you progress in your skills and sales, you can invest in more advanced woodworking tools to make sophisticated pieces that will bring in lots of cash.
It's easy to make thousands of dollars a month with this hobby. Take high-quality photos of your work and share them on social media or register on sites like Etsy to start selling.
10. Gardening
Some highlights of having gardening as a hobby are that you can listen to the birds and smell the fresh air. Well, how's earning cash for another highlight? Gardening provides several avenues for you to make money at home doing what you enjoy. These include:
Selling potted plants
Selling seeds
Selling fresh or dried herbs
Selling fresh flowers
Growing mushrooms
Growing vegetables
You can advertise on Craigslist, social media, or set up a gardening website with high-quality pictures of your products.
9. Painting
If you love painting, you can refine your skills and start selling pieces that people will easily spend money on. Examples of popular pieces include human portraits, pet portraits, and local scenery.
If you thought that the only way to sell your art is through a physical gallery, think again.
Simply search for an online gallery that suits your needs and fits your budget. An example is Yessy.com. You can also try other sites like Etsy, DeviantArt, and eBay.
8. Crafting
From soap and candle making to crocheting and knitting, whatever craft project occupies your spare time, you can earn money from it without leaving your home.
Consider setting up an online store with a site like Shopify, or sell on sites like Etsy, Artfire, Bonanza, and Zibbet. Buyers are attracted to high-quality images, so take great pictures.
7. Podcasting
Do you have a great voice, love talking, and are passionate about a specific subject? Maybe you've toyed with the idea of starting a podcast? The time is now. You can do it alone, have a cohost, or host guests, depending on what each episode requires. Your topics must be unique and exciting enough to keep listeners glued.
Setting up a basic home podcast studio is easy with minimal equipment. You can make money by asking your community for contributions, also known as crowdfunding. Still, you also earn through affiliate marketing, podcast sponsorships, selling audiobooks, and other products.
6. YouTuber
If creating and editing videos is what you do for fun, you may want to consider starting a YouTube channel on any subject you're comfortable with. You can choose to be on or off-camera, and you don't have to leave your home to succeed as a Youtube content creator.
No matter what your profession is or what talent you have, you only need content to share on your channel. From cooking tutorials to family activities, and life coaching videos, the ideas are endless. Make your content interesting and engaging so that it stands out from the rest.
Setting up the channel is easy and free. You can make money through ads, sponsored content, affiliate marketing, and selling products and merchandise. 
5. Cooking
Do your friends and family always compliment your cooking? If you love entertaining guests and experimenting with new recipes, this hobby can quickly turn into a booming cooking business at home. You can sign up to become a host on EatWith.com.
The site matches talented cooks like you with people in the area that want to taste your food. You can offer a variety of foods from simple soups and bread rolls to five-course meals and charge them for it.
Travellingspoon.com is another meal-sharing site that allows you to make money doing what you love and sharing your food with travelers in your home.
4. Voice Acting
If you enjoy mimicking the voices of real people or movie characters, voice acting will improve your talent and your bank account. Put this hobby to good use by recording a demo audio clip and sending it to production companies in your area for a voice acting gig.
Content that requires voice talent ranges from commercials to short skits, documentaries, news reports, movies, audiobooks, and so much more. You can also sign up on sites like voices.com, voice123.com, and bodalgo.com
These sites provide several voice-over opportunities that match your capabilities and offer practical tips on improving your craft.
You can set up a recording studio at home in a quiet room. As a beginner, you can easily soundproof your studio with rugs and blankets or foam. If you don't have a room, you can start by using your closet. You'll also need a microphone, recording and editing software, and an audio interface.
3. Teaching Piano
Playing your piano can turn from a leisurely activity you love to do in your spare time to a part-time source of income. Why not teach others to do what you enjoy?
You can decide to teach either children or adults in your area over the weekend. Let your friends and neighbours know that you're offering piano lessons, and you'll be fully booked in no time.
2. Exercising
Are you a self-motivated individual passionate about fitness and exercise? You can carry this passion into other people's lives by motivating and training them to stay fit. Becoming a fitness instructor is fun. You get to keep fit every day while encouraging others to do the same and make money.
Set up an open area for the classes. If it's not too cold, the outdoors works excellent. You don't need expensive equipment. Just a couple of exercise mats.
Ask your clients to come with their mats if that's what they prefer. Select a specific type of exercise to train, for example, Zumba, aerobics, pilates, or yoga. Spread the word about your services, and you'll have full classes quickly.
1. Online Teaching
You know something that other people don't, so why not extend your love for teaching others by sharing your knowledge online for a fee, from the comfort of your home?
Whether it's tutoring school students in English, mathematics or teaching skills like cooking, baking, business, and public speaking. You can teach almost anything through platforms like Zoom and Skype.
Another way to make money is by creating and teaching online courses on platforms like Teachable and Udemy. The beauty of this style of teaching is that you only create your course once, and the platform exposes it to thousands of prospective students then pays you for every student that takes the course.
Final Thoughts
There are a few things more fulfilling than making money doing what you love. Talk about having the best of both worlds. Your seemingly simple hobby can turn into an incredible business that changes lives if you choose to grow it that huge.
Take it one day at a time, and don't let it overwhelm you. The important thing to remember is to have fun doing it.