Do you have a hobby that you love?
You're not alone. Millions of people around the world enjoy hobbies as a way to relax, unwind and indulge their creativity. But what if your hobby could be more than just a pastime? What if it could actually become your career?
Here are 12 easy hobbies that can turn into a Full-time career.
12. Blogging
Do you blog for fun? Do you enjoy writing and publishing your thoughts on the Internet? Have you ever considered becoming a professional blogger as a career? Read on to learn more about what it takes to become a successful blogger!
Bloggers work hard to keep their blog interesting and updated with new content on a regular basis. The hours can be long but the rewards are worth it!
But how do you make money from blogging I hear you ask. Well, you monetize your blog with display ads and also by recommending products to people and if they purchase it you'll make a commission.
11. Photographer
If you're reading this, then chances are you've been thinking about a career in photography but haven't yet made the leap. Perhaps there's something holding you back like it is for many people.
The photography world can be a competitive one. Lack of self belief is often something that stops you from sharing your photos with the world. Many people are now turning to blogging as a way to share their images and ideas with the world, but how do you go from hobbyist photographer to full-time career?
Sharing your photos on platforms like Adobe images or Upsplash and seeing the reactions from people who have downloaded your images can be a great inspiration for you to push on and consider turning your hobby into a career.
Starting you own photography blog would mean you have full control over who and what people see. It's also very lucrative when you monetize your posts with display ads.
10. Content Creator
The need for influencers has escalated with the popularity of social media. Brands are now looking outside their company to create content that's more authentic and relatable to their target audience. And with influencer-created content outperforming branded assets, it's no wonder they're in demand.
What are some of the steps to becoming a full time content creator?
1) Research platforms that have an audience you want to reach.
2) Make sure your work is up-to-date with current trends.
3) Review your analytics and identify what content performs well on the platform.
4) Schedule your posts for optimal performance, depending on whether or not it's intended as a 'top story'.
5) For videos, use editing software to enhance production quality while staying relevant within the platform's aesthetic guidelines. 6) Keep in mind that being consistent with delivering high-quality content will result in more followers who see themselves in what you're producing – but don't forget about yourself!
9. Graphic Designer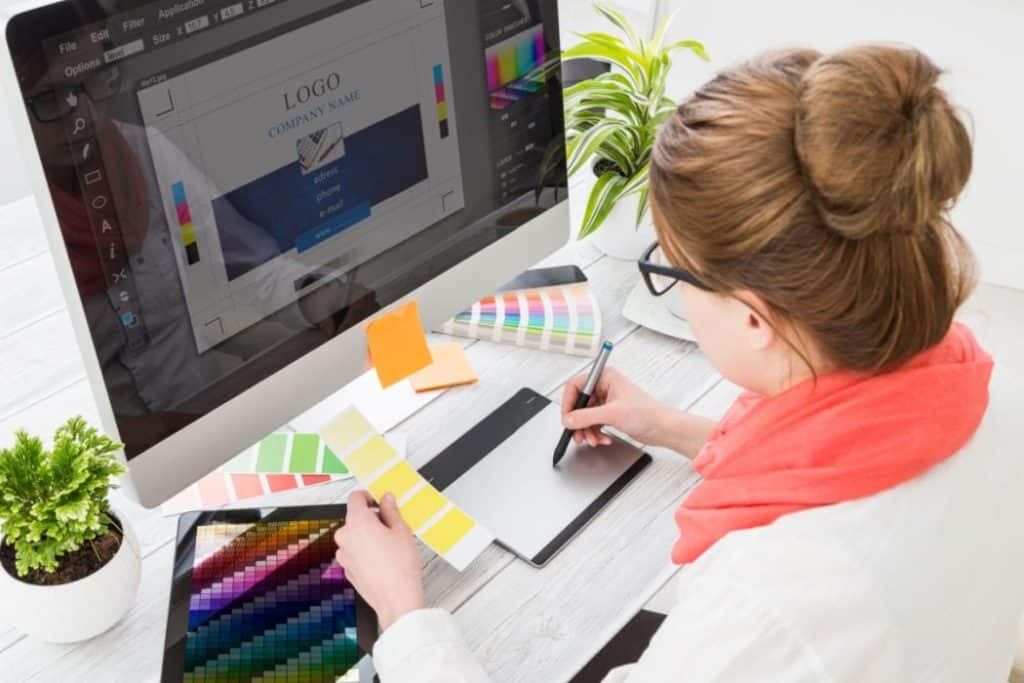 What if you could create videos, blog posts and other content to share with the world? This is exactly what a content creator does. If you have an idea for something that people want to read or watch, then this might be your dream job.
Have you ever wondered how much content creators make in a year?
The average content creator earns $500 per month. This is the result of a study by Mediakix, and it's not surprising to see that many people are turning to YouTube as a potential source of income. The median salary for those who work full-time in this field is between $30,000-$50,000
8. Social Media Manager
Social media managers are the new "webmasters," and they'll have a lot more to do than just post on Facebook. Social media manager is one of the fastest growing careers, with job postings increasing by 92% in 2017 alone.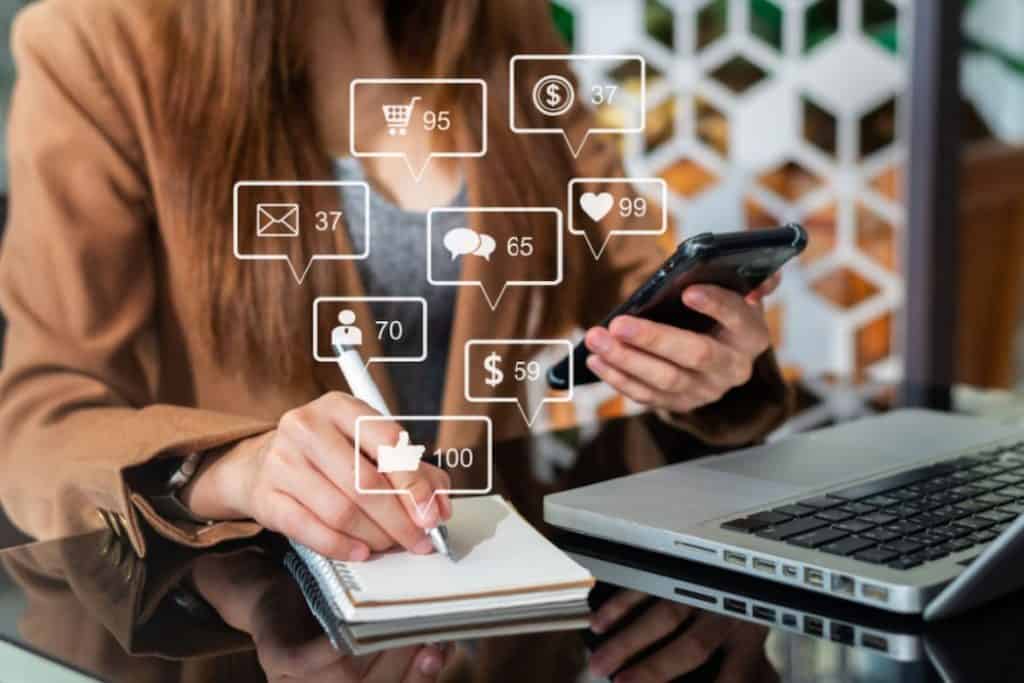 If you want to become a social media manager, there are certain qualifications that will set you up for success. Your resume should be updated with your latest social media experience and any accomplishments that showcase your talent as a content creator.
You'll also need an understanding of how to use Facebook, Twitter, LinkedIn, Instagram and other networks in order to engage audiences and create brand awareness.
Once you land you dream job as a social media manager the opportunities are endless and it's a career that's only going to be in more demand in years to come.
7. YouTube
What if I told you that you can make a living from YouTube?
Wouldn't that be great?
With the internet's rapid expansion, there are now more ways to make money than ever before. In recent years, one of the most popular methods has been through YouTube videos. With a little bit of knowledge and some hard work, you too can become a full-time YouTuber.
There are more ways to make a living from Youtube than just making silly cat videos. You can promote and review products, make serious interviews and even teach your skills through the world of video.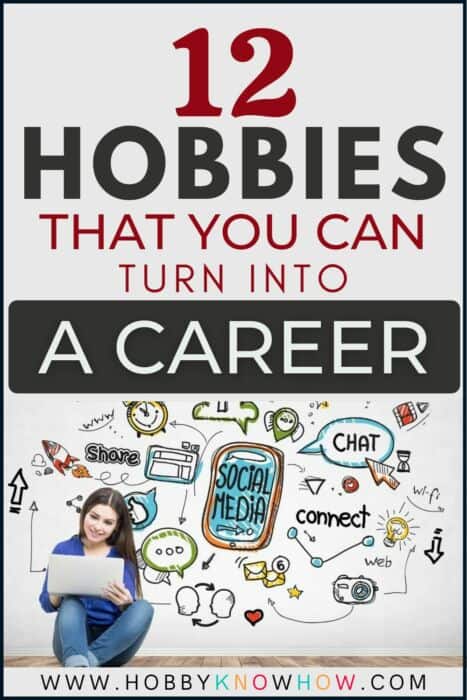 6. Artist (Painter, Sculptor )
How do you become a full time artist? It's not an easy question to answer. Artists and painters can tap into their creativity in many different ways, but it is important to find something that you love doing. Making art is like any other profession; it takes education, training, and practice.
Artists are the unsung heroes of society. They create beauty that is timeless and important to our lives, but they also get to live in their own world
5. Musician (singer-songwriter)
From singing to playing an instrument there are lots of possibilities when it comes to earning a living from music. Often ex-musician still stay within the music industry to make a living as a music editor or technical director.
But if you're just starting out trying to make a living from being a musician the best options are band members, background musician and even street music.
Many buskers and street performers earn six figure salaries from street performing. Even some of the biggest stars like Ed Sheran started on the streets playing to shoppers and passers by .
4. Sewing
Sewing is a great way to make money! If you know how to sew, you can help out with all sorts of jobs. You could work on clothes, making them more durable and attractive. Or maybe even working on the sails for boats or yachts.
You could even end up sewing and working on some of the latest fashion ranges in Milan and commanding a huge salary for your work. You could even bring out your own clothing range.
What about sewing astronaut suits. Yes, many suits and specialist workwear still need someone to stitch and sew them.
3. Teaching English as a foreign language (TEFL)
Teaching any language to someone is very rewarding. But earning a living from doing so must be very rewarding both financially and emotionally.
Other jobs that can pay handsomely for speaking another language is being an interpreter for official bodies like the police and also for large corporations.
Then you could be a YouTuber like Xiaomanyc who speaks chinese and mandarin to unsuspecting locals. With over 3.5 Million views he make millions from his YouTube channel.
2. Computer programming
If you're thinking about becoming a computer programmer, the first thing to know is that it's not as difficult or complicated as you might think. The second thing to know is that it pays well and has some of the best job prospects in America right now
The average programmer makes about $80,000 a year. Becoming a computer programmer is one of the popular choices for a career for people between the ages of 18-28 right now.
You need the right skills and enough experience in order to make it happen. However, if you're willing to put in the time and effort, becoming a programmer is an excellent career choice that will provide financial stability for years to come.
1. Video editing and production
o you like watching movies and TV shows? Do you have a passion for the video editing process? Then a job in video editing and production could be a great hobby to turn into a full time career.
Video is one of the most popular mediums nowadays. So, there are lots of opportunities in this film. Many people start their careers by simply editing videos at home or for YouTube before they decide to make it a full-time gig. The experience they gain from studying and performing video edits from home will serve them well in the workplace.
Final Thoughts
As you can see there are lots of hobbies that can be turned in to full-time jobs and rewarding careers. So, think about what you like to do in your spare time. Maybe your passions can become your career?
Doing what you like as a job is simply the best career you can have no matter what it is.
If doing your hobby or job makes you happy then it's the perfect career for you.