There's something special about the Christmas season where all of a sudden, interests that people have, pick up and become a craze. 
It might be the excitement of the season, the weather, traditions, or the fact that people have a lot more time for that specific hobby. 
Here are 9 hobbies that become popular at Christmas.
9. Decoupage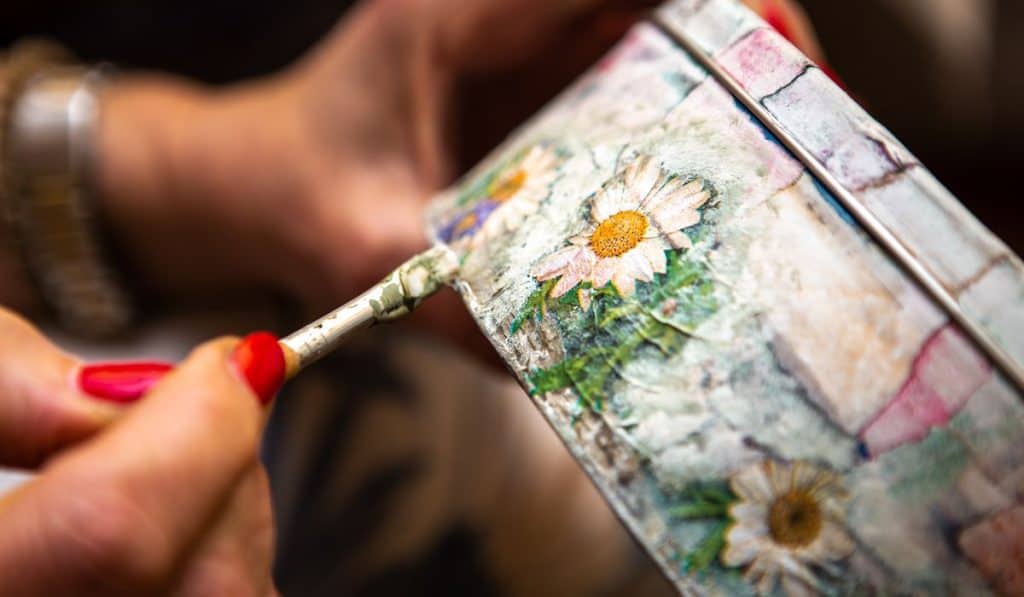 The art of decoupage is suitable for any time of the year as there's no limit to making surfaces look beautiful. 
The word découpage originates from the word 'decouper' in French, which means to cut from, cut away or cut out. 
Decoupage is the art of using colored paper cutouts to decorate a surface or an object using glue.
You can also combine it with other decorations like gold leaf and special paints.
At Christmas time, all decoupage novice and experienced take this hobby to the next level.
They refresh their home décor with Christmas-themed ornaments and make Christmas gifts for their loved ones. 
They cover and decorate items like gift boxes, empty bottles, porcelain mugs, photo frames, napkins, Christmas cards, and furniture pieces, making the season all the more special.
8. Guest Hosting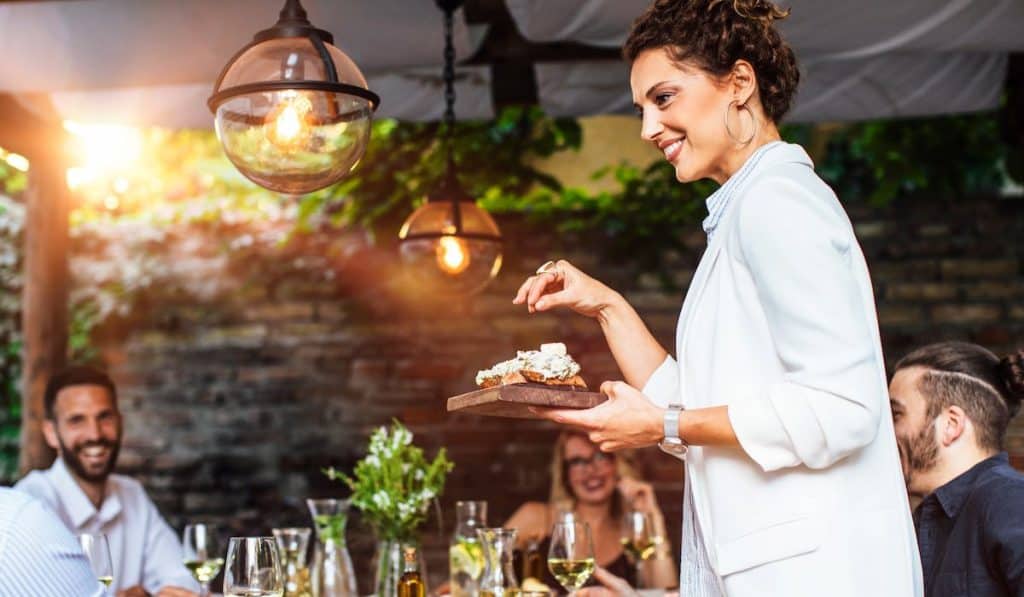 Some people have that superpower of hosting guests for several hours or even days without losing their minds. 
Having people over for food and drink or a sleepover is their favorite thing to do.
No matter what time of the year it is, hosting takes a lot of preparation. 
You have to plan the menu, clean the house, make repairs, fix the guest room, but there's no preparation like when hosting guests at Christmas.
Christmas time is that season of the year when guest-hosting is at an all-time high. 
You might be hosting a special Christmas dinner for family and close friends, a caroling night where you get to sing together, or it might be that your in-laws who have never visited your city come to stay with you for the holidays.
Several households will host a lot more during Christmas. But some people do this for fun and enjoy it!
7. Singing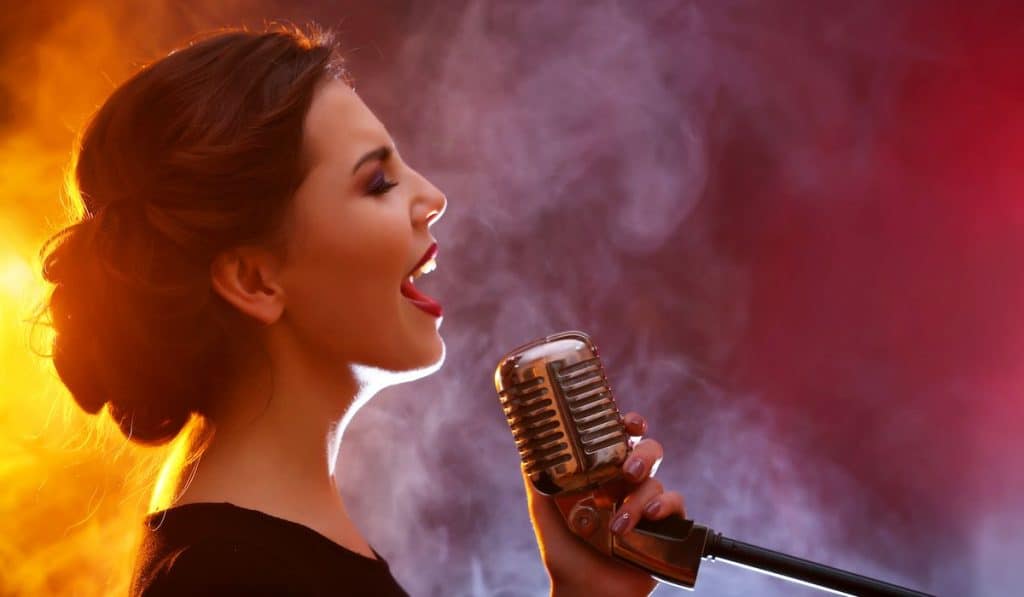 Whether you have a great singing voice or not, you can still sing along to your favorite song at any time of the year. 
You might join your local church choir to sing during Sunday service, or maybe you enjoy karaoke nights with friends at the neighborhood bar.
During Christmas, singing becomes even more popular as a hobby.
Christmas carolers go from door to door in their warm wooly hats and scarves, spreading joy and cheer by singing hymns to everyone in the neighborhood.
It's also that time of the year that families come together and gather around the piano playing and singing all their favorite Christmas songs.
6. Volunteering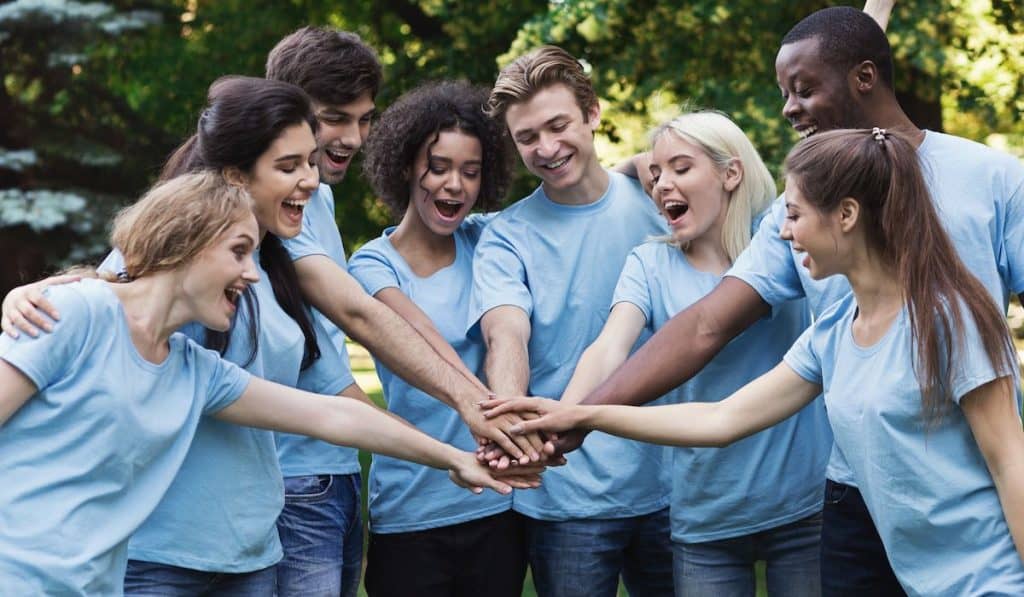 Helping people and taking part in community service is a great way to spend your free time.
It puts a smile on the faces of the needy and less fortunate people.
A lot of charities need help with their projects, especially during Christmas time.
Christmas is usually when families come together to celebrate and share gifts.
Sadly, for many people, that's only a dream.
This is one reason why many families and individuals look for volunteering opportunities during Christmas time.
They volunteer, especially on Christmas day, serving food at soup kitchens, giving people gifts at homeless shelters, spending time with seniors at nursing homes, and entertaining children at orphanages.
5. Baking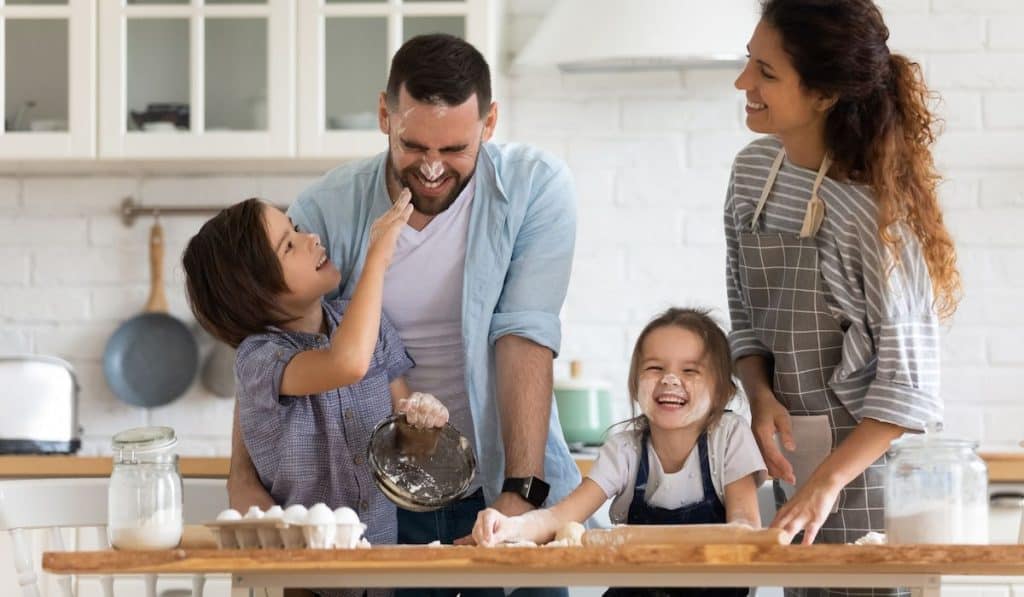 In 2019, a world-renown vanilla and flavor extract company, Nielsen-Massey Vanillas, undertook an online survey of 1000 Americans.
The survey found that over 50% of U.S millennials and 87% of Gen-Xers will bake during Christmas.
While the millennials take to baking as a way to connect with their loved ones, the Gen-Xers do it mostly to enjoy what they've baked.
The survey further revealed that 50% of adults prefer to receive homemade baked goods as a holiday gift.
This explains why hobbyist bakers don't bake as much during the year as they do during the holidays.
The tradition of baking cookies at Christmas started centuries ago when they were baked as a treat to share with guests and give away as gifts.
Although cookies are still a Christmas favorite, the baking goodies at this time of the year have grown to include pies, cakes, muffins, gingerbread houses, and a lot more.
4. Board Games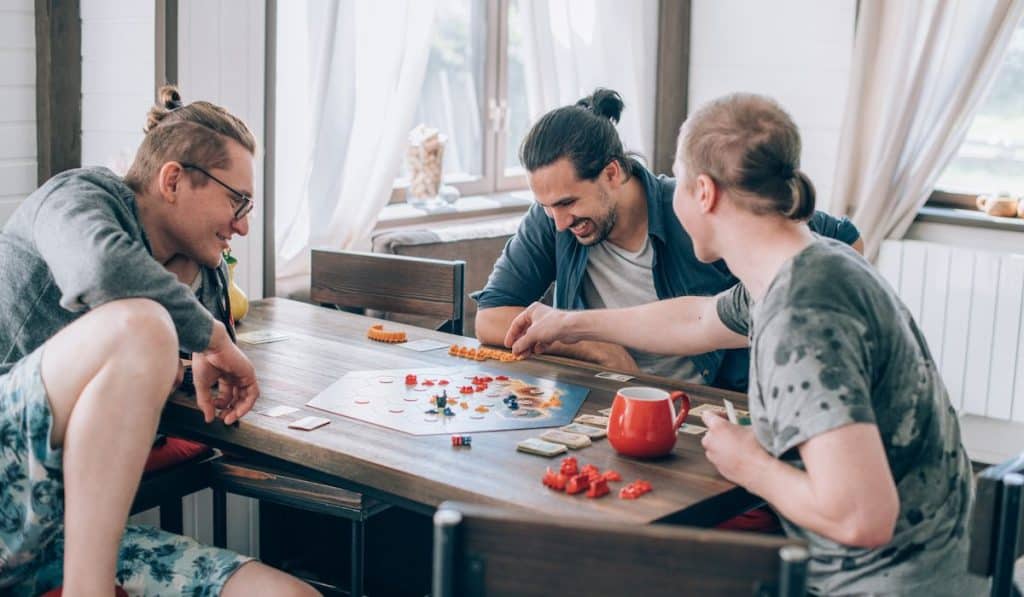 Games nights with family and friends are fun all year round, but there's even more opportunity and more time to spend with each other at Christmas time.
Children are off school, spending most of their time indoors.
Most adults are on holiday with no work pressures and distractions, making it the perfect time to unwind with a board game or two.
After a sumptuous Thanksgiving dinner or Christmas barbecue, the host may pull out a monopoly or chess set to play.
Some board games are Christmas-themed making them especially popular during this season.
For example, Holiday Charades, Christmas Bingo, and The Santa Claus Game.
What better way to have fun and bond with family and friends!
3. Glamping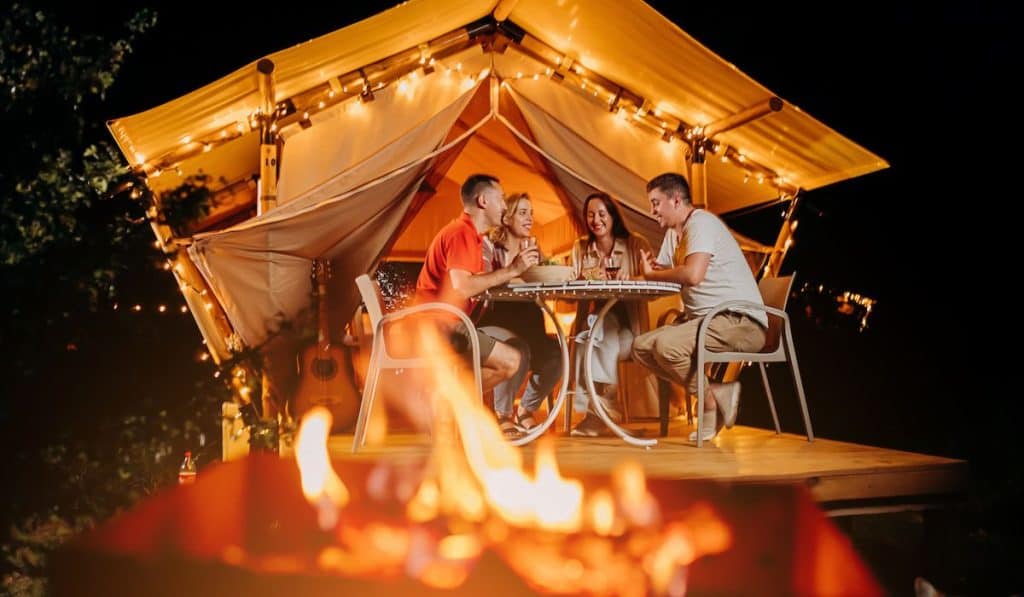 Camping has always been associated with the warmer months of the year.
However, it has now become more popular during the colder months, especially at Christmas time.
This type of camping comes with a touch of glamor, hence the name 'glamping.'
There's no pitching your tent by yourself or peeing in the bushes. The inconveniences of traditional camping are not a concern here.
You're still enjoying nature but with a homely and cozy atmosphere.
There's nothing better for adventurous individuals and families than curling up and bonding in a log cabin or shepherd's hut in front of a fireplace, telling stories, and drinking hot chocolate.
Those interested in glamping tend to book accommodation early because many popular glamping sites get fully booked for the season.
2. Theatre
Watching a play or concert on screen is one thing, but theatre lovers worldwide will experience the energy and emotion at a live performance, making it exciting.
Although these productions do occur at other times of the year, you can't deny that more of them happen during Christmas.
Some theatre enthusiasts attend several times to watch their various favorite plays and musicals.
Stages across the world usually embrace the Christmas spirit with a lineup of plays from kid-friendly titles to holiday classics, musicals, and dance extravaganzas.
These productions typically go on non-stop for the whole month of December, and all you have to do is pick a date that you're able to attend.
1. Traveling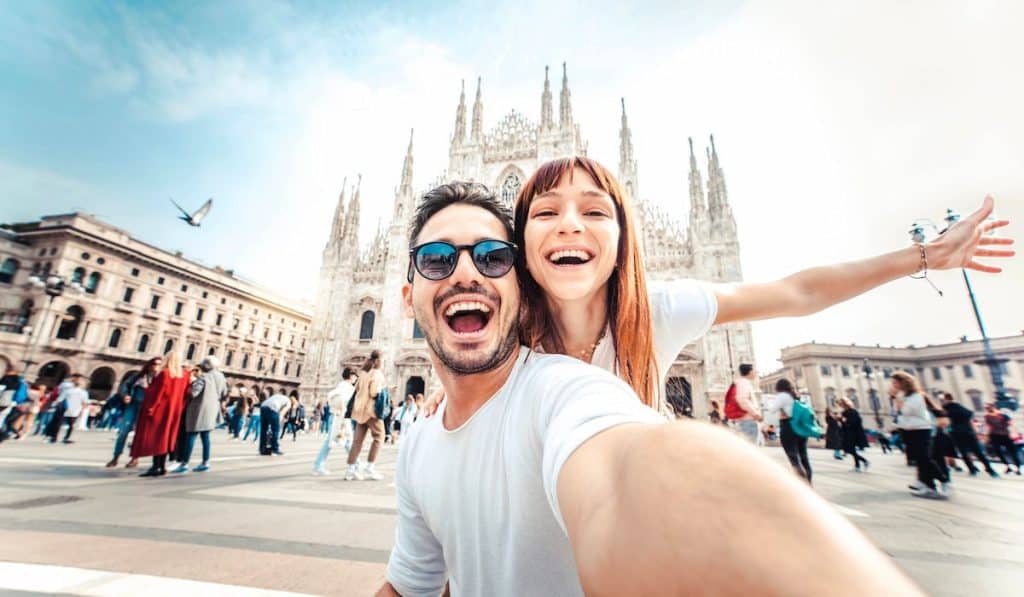 One of the most popular times to travel is Christmas time.
Many people have been working so hard throughout the year and deserve a real break where there's no cleaning, cooking, and hosting guests for Christmas dinner.
All they need is some pampering and adventure, so they book a holiday for that much-needed rest.
Other times, people travel to get away from the cold weather that most U.S and Europe experiences during Christmas. While winter is not all bad, not everyone enjoys it.
They might go for a safari in Africa or a sunny beachside resort in another exotic location.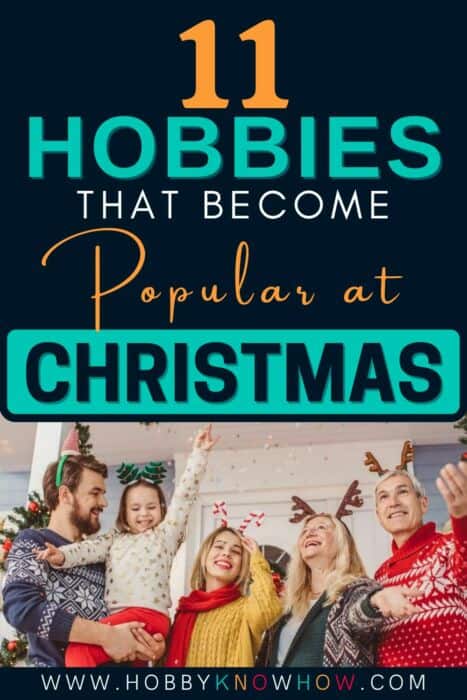 Bottom Line
The goal is to have fun during Christmas time. So choose a hobby that is sure to give you that and much more.
You could try some of the above hobbies before Christmas to see if they interest you as much.