Traveling around the world for leisure or business is a fulfilling experience. But even while traveling you need some new pursuits; everyone needs something different to do now and again. 
So what can you do to keep yourself occupied while on the road? Well, You're in luck. Here are eleven hobbies for travelers. Let's dig in.
11. Food tasting
One of the most exciting things about humankind is the fantastic diversity in cultures, dress, and food. When you go to a new location, you can start a food tasting hobby. 
Dig into the different cuisines. You can use apps like TripAdvisor to find out where to go for the different meals.
Tasting the various food from diverse localities helps to improve your depth in palate.
On top of that, it gives you an inside view of the local culture and provides you with exposure to new things and a new way of life.
If you are not so much a food lover, try an alternative like wine tasting or chocolate tasting. 
If you decide to test out this tempting hobby, just remember to try one meal at any given time.
That's because you may turn out to be allergic or get an upset tummy- it will be easier to keep tabs on your food this way. 
10. Animal watching 
Observing how animals interact in their natural habitats is always a thrilling activity. You can watch different animals depending on where you are. 
Animal watching can include any animal from birds to fish or even ants. All you have to do is find a place where you can safely watch without disturbing the animals. 
Remember to keep a safe distance. Depending on where you are, try to find a guide to show you the different animals. It's a great way to improve your appreciation for nature. 
9. Rock climbing 
If you have a knack for the outdoors, mountain or rock climbing can be a thrilling experience for you.
It's both challenging and exhilarating at the same time. What's more, it gives you a chance to get a breath of fresh air. 
It's also a great form of exercise, especially if you've been on the road for a while.
It's important to remember to start slowly, especially if it's your first time.
Plus, you need to get all the right gear like sturdy shoes, harnesses, belay devices, and carabiners so that you can be safe at all times. 
8. Yoga
Keeping fit while you're always on the go can be a challenge.
When you go to a new place, finding a jogging route or a gym, or any other form of exercise can take time. Yoga closes the gap quite nicely. 
For one, you can do it from the comfort of your hotel room.
And secondly, you don't need to carry around much equipment with you wherever you go. 
Practicing yoga movements will help keep you physically fit, and doing the breathing exercises can help keep your head on straight.
Also, a combination of yoga and meditation can help keep your mind at ease and assist you to stay focused.
This will help deal with the anxieties of going to different places and meeting so many other people.
Check out our complete guide to Yoga here!
7. Origami
If you're looking for a hobby that you can do anywhere, anytime, then origami is the ultimate choice for you. 
This old-school hobby is ideal for travelers because you can do it from anywhere in the world.
Keep yourself occupied by learning all the new techniques. Make use of Google or YouTube videos.
If you don't want to carry paper around, you can still do origami with towels. Learn how to fold towels to make intricate designs and practice on the hotel towels. 
Origami is a brilliant hobby for the business traveler because it enhances your mental concentration, improving focus in long business meetings.
6. Rafting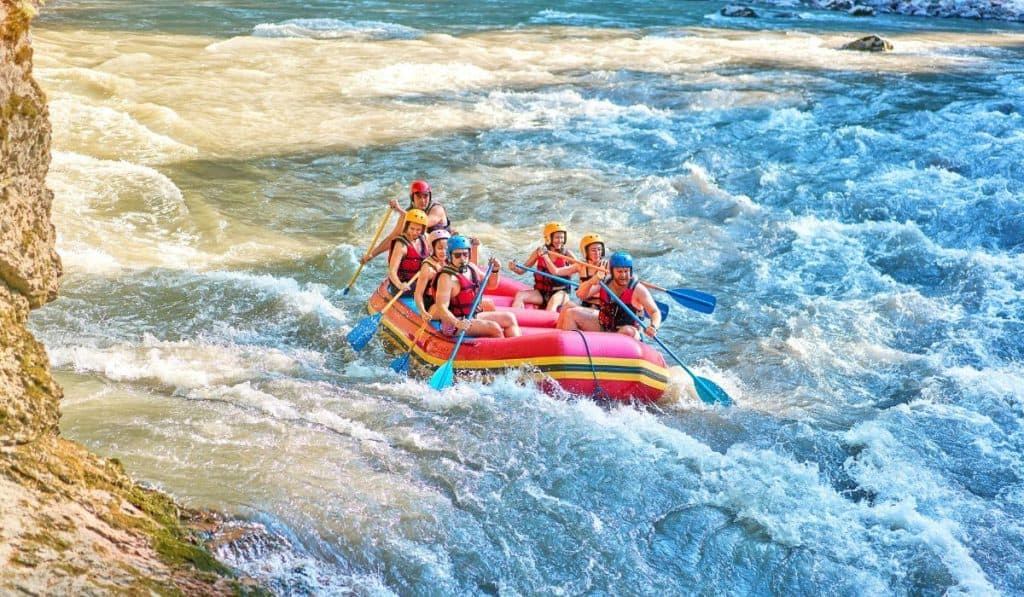 If you're traveling to a mountainous place with lots of water, try white water rafting as your new hobby.
It gives a great adrenaline rush and lets you connect with nature in its raw state. It may seem scary if you've never done it before. 
The good thing is, you can go rafting with a team of experts to have the security of experience.
It's always best never to try white water rafting alone as it can be dangerous. 
5. Post carding
Remember the day when postcards were the in thing? Nowadays, with technology, no one is using postcards anymore.
That's what makes them fun and exciting to collect. 
You can start collecting postcards on your journeys from the different places you visit and sending them to your home address.
It'll be fun going through all the postcards when you get home.
You can even send them to your friend and get them to share the joys of your travel the old-fashioned way.
4. Paddleboarding
Paddleboarding allows you to form a tranquil connection with nature in its most mild form.
You can do the hobby on a board over a lake or slow stream.
To make it more adventurous, try paddling while you stand on the board with your feet. 
If you're worried about falling over, you can use a canoe, small boat, or kayak in the same way you'd use a paddleboard. 
Paddleboarding has a calming effect on the mind and helps improve your coordination and balance. 
3. Kite surfing
If the peace and tranquility of paddleboarding doesn't suit your pace, try a more active hobby on the water like kite surfing. 
Kite surfing will give you some fun-paced excitement on the water. The sites and sounds of the water plus the wind on your face can help clear your thoughts. 
It'll help to keep your body active while getting some fun in the sun. Kite surfing is not usually a hobby you can self-teach.
For maximum safety, find a teacher or school before you hit the waters. 
2. Collecting
Collecting is such a versatile hobby because you can do it anywhere, and you can collect anything. 
You can collect expensive items like antiquities. Or you can choose simple souvenirs from your trips like pens or keychains.
For example, you can collect one keyring for every place you visit. 
If you decide to go into collecting, remember to observe the laws of the area you're visiting.
Some sites won't allow you to collect or remove valuable objects or historical artifacts, so be careful not to break the law. 
It's also a good idea to determine the immigration rules about carrying certain items back to your home country before you start your collection.
1. Photography or videography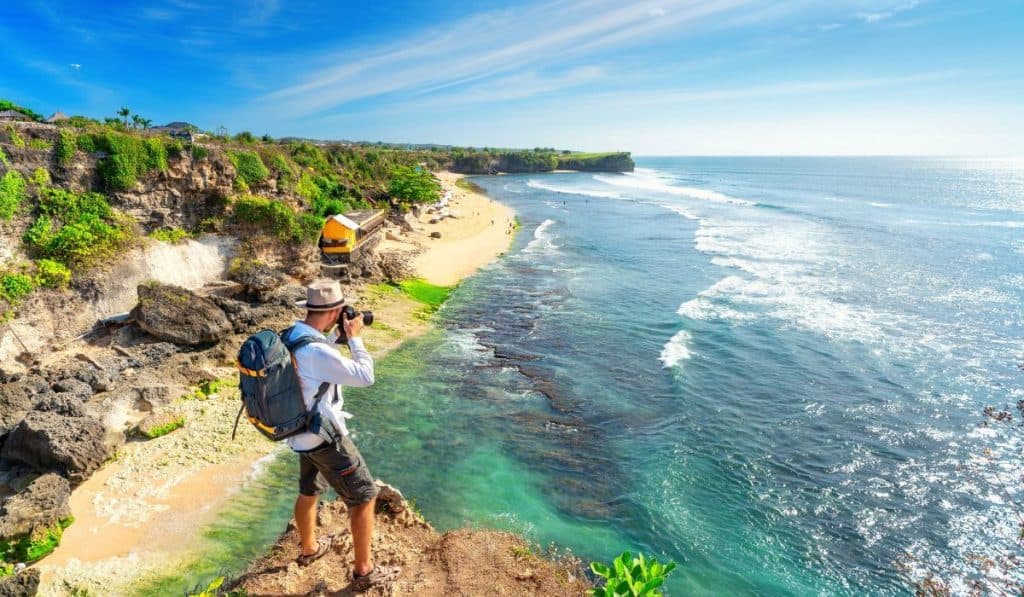 Don't just take selfies on your trip; try your hand at professional photography. You can use your smartphone or carry around a small camera with you.
Some smartphones will give you more or less the same capabilities as professional cameras will. 
Take photos of the landscape, museums, or any other fascinating features. To make it more appealing, learn how to edit photos or videos and try creating professional-level content.
You can use your photos or videos as a journal for your travels. 
Your videos can also make wonderful keepsakes for all the new friends you may meet on your trips or for your family back home.
Final Word
A hobby completes your travels. You'll have lots to do while you see the world and enjoy the beauty of mother nature.
Whether you prefer your outdoor activities to be full of adrenaline or peaceful, there's something for you.
If you'd rather stay in your hotel room the whole time, you'll still be fully occupied. Try out these hobbies and enjoy your travels!