Superheroes are more popular than they have ever been, thanks to the huge franchises that have expanded upon numerous comic books over the years. For cosplayers all over the world, this means access to an overwhelming amount of high-quality superhero costumes to make use of for Cosplaying.
Within this article, we will go over some of the best options out there for Cosplay Superhero Costumes, as well as some of the things you may want to consider in order to make the best choice when buying one for Cosplay.
Want to learn some more about Cosplay? Why not check out our Complete Guide to Cosplay?
---
Top 5 Cosplay Superhero Costumes
5. Most Popular
4. Fan Favorite
3. Budget Option
2. Must-have Option
1. Editor's Choice
---
Buyer's Guide: Cosplay Superhero Costumes
How much will a Cosplay Superhero Costume Cost?
The price of any item will affect your choice in purchasing it or not, any Cosplay Superhero Costumes are no different. For these costumes, the price can fluctuate depending on a number of factors.
Usually, you will find that the price for a Cosplay Superhero Costume is around $30 to $80. We will go over what a few of these different factors may be for different price points for Cosplay Superhero Costumes.
Lower end
At the lower end of around $30-$40, you will find relatively simple but fairly high-quality costumes that offer you a great costume for long days at conventions or even an excellent base for adding your own customizations to create something unique to yourself.
These costumes will often be made with a lightweight breathable layer of fabric that is usually polyester and will be quite comfortable to wear for extended durations.
Higher end
For Cosplay Superhero Costumes at the higher end of the price range at $40+, you will begin to see things like additional padding to add extra depth to the costumes as well as additional parts to the costumes such as capes, mask, and wigs.
Some lower-end costumes may have one or two of these features but will usually be of lower quality. Some of these higher-end costumes may also come with additional accessories such as belts, harnesses, and holsters.
What level of complexity are you looking for?
How complex your Cosplay costume is can have a large effect on your level of comfort and the time it might take to put on the costume itself. Generally, although this may not always be the case, the more complex a Cosplay costume is, the less comfortable and more time it will take to put on.
On the other hand, a more complex Cosplay costume will have more aspects to it and will usually look better than a simpler costume might.
Often having multiple layers and padded areas to give the costume more depth and texture, a more complex costume could be a great choice for those who want a costume that really looks the part even if it may sacrifice some maneuverability or comfort in the process.
A simpler costume may be a better choice for people who enjoy Cosplay but want to keep things comfortable and breathable for a long day of activities at a convention or a gathering of friends. Simpler costumes will often be comprised of a single layer of fabric with maybe a mask, helmet, or wig to complete the look.
How long are you planning to wear the costume?
The length of time that you intend to be wearing a cosplay costume should be a huge factor in making your choice. Different events and purposes for wearing a Cosplay costume will be different lengths of time and you will want to make sure that your costume doesn't become uncomfortable with prolonged wearing.
If you are Cosplaying for the purposes of a photo shoot, then the comfort of the costume may not be so important to you. With a photo shoot, you will be able to put on the costume and have your photos taken and then be able to take it off once again and so even if the costume is somewhat uncomfortable you will be able to withstand this discomfort for the duration of the shoot.
This means that you can get the best look for your Cosplay and not have to worry about how it will feel to carry it about all day, allowing you to be able to show off your best costumes and take some great photos to show to your friends and family.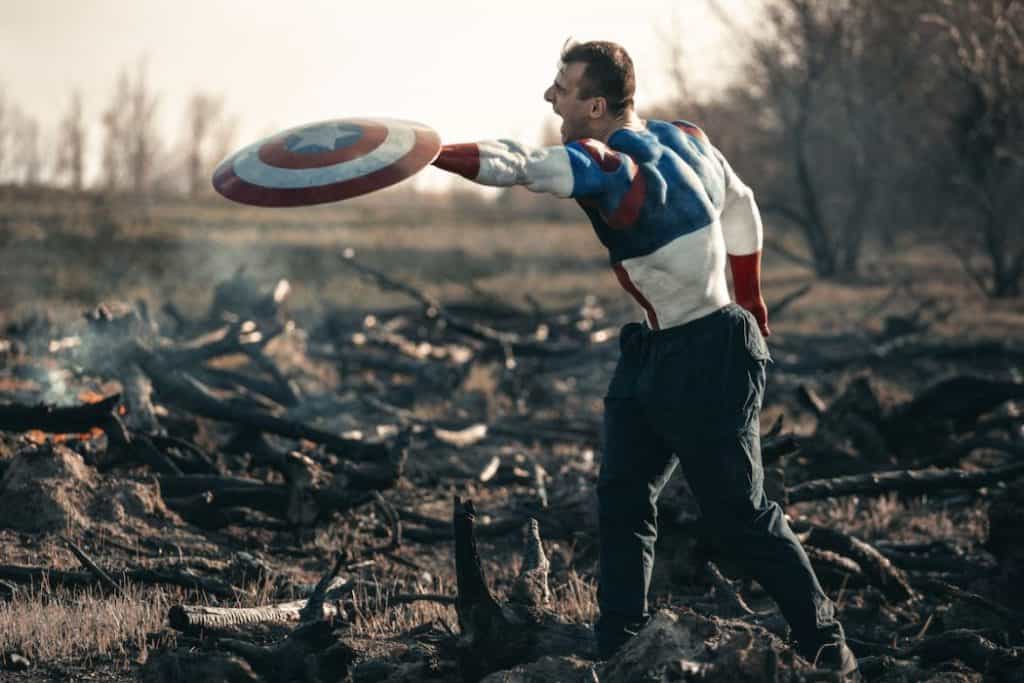 Attending something like a convention or fan gathering will tend to be a longer event, however. In this case, you will want to ensure that you stay at least a little comfortable for most of the time you are there.
After all, you will want to enjoy your time attending the convention and not be inconvenience by an uncomfortable Cosplay choice.
Having a Cosplay costume that is lightweight and breathable will be a great benefit as conventions will usually take place indoors with a lot of people around, and making sure that any loose components of your costume are well secured will make sure to keep your level of comfort as high as possible for the duration of the convention.
Complete costume or something to make changes to?
Understanding what it is you are looking for and what a Cosplay Superhero Costume can offer you are important in making sure that you choose the best product for your intended purposes.
For example, if you are a Cosplayer who enjoys the making and upgrading of your costumes, then you will want a different kind of product from those who are looking for a costume that is ready to go whenever they need it.
If you fall into the category of cosplayers that enjoy making additions to their costumes, then you are in luck. Simpler costumes that allow for you to add many additions to them will tend to be cheaper than their more complete counterparts and so can save you a bit of money in the process.
This cost of the materials you use to upgrade these costumes may meet or even exceed the price of a complete costume, however, so people who do not enjoy the making of their costumes should not feel like they are missing out on saving a buck as in the end the total costs for both kinds of Cosplayer will end up being around the same price.
---
Final Thoughts
To conclude, there are many excellent options available for Cosplay Superhero Costumes. Whether you enjoy making your own costumes or want a costume you can throw on whenever you need, there will be a product out there for you.
Hopefully, this article has been useful in showcasing some of these options to you and giving you a good idea of what to look out for when buying a Cosplay Superhero Costume.