If you want to get into cosplay, but don't quite know where to start, this is the place. What are the best cosplay websites?
Whether you need to purchase a costume, a new prop, or just to start talking to people with the same interests as you, these websites will help you get there. EZCosplay is the most recommended website for costumes, Cosrea for props, and cosplay.com for finding your people. 
If you'd like to learn more about cosplay check out the complete beginner's guide to starting it as a hobby. 
Cosplay Outfits
Unless you want to spend hours trying to sew your first cosplay, check out these websites where you can purchase complete costumes. 
EZCosplay
The first thing you notice on the EZCosplay website is how much variety there is. They carry everything you need to complete a cosplay look from head to toe; hats, wigs, complete outfits, even shoes.
They also have a section where you can order a custom piece. 
Their motto is "everyone can cosplay", and they certainly make it easy for anyone to get into it.
They have a huge clearance section, and will often have a promotion code available for your purchase making their cosplay affordable. 
With over three thousand costumes covering tv shows, movies, and games, it is easy to find what you are looking for. 
ProCosplay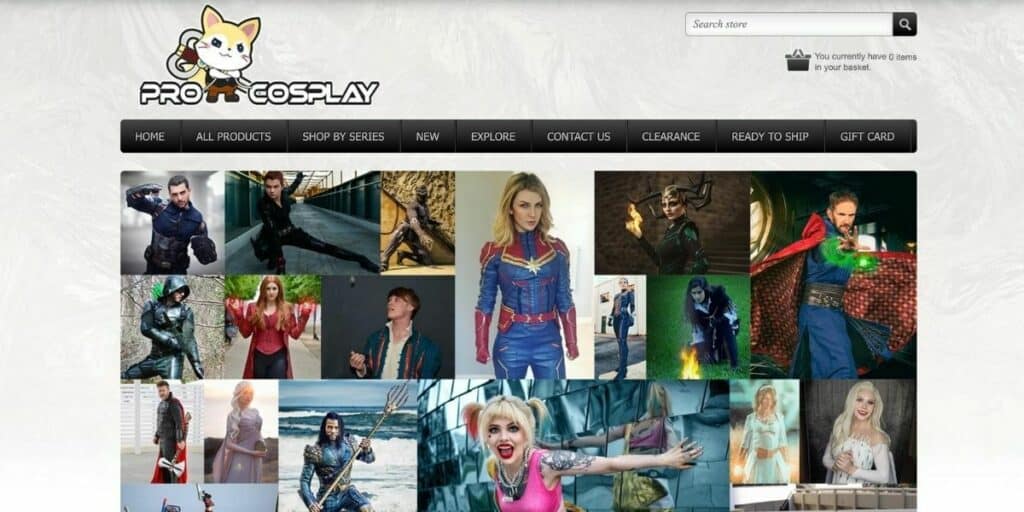 The website isn't big and flashy, but don't let that fool you. ProCosplay's website is full of reasonably priced, full costumes. 
For the price you  might think the quality might lack a little, but 
Procosplay's website might not be very flashy, but don't let that fool you.
This website is full of very professional-looking. here you can find just about anything you're looking for from Marvel and Disney to anime even Broadway cosplays.  
If you don't feel like waiting a month for your cosplay to ship, there's a large "ready-to-ship" section on the website. These cosplays ship out in only a few days. 
ProCosplay is dedicated to making professional cosplay costumes, but also cosplay wigs, 
CosplayShopper
Cosplay Shopper is based in the U.S. and makes shipping and returns so much easier.
This is a huge website where you can buy complete cosplay looks from anime, movies, tv shows, and video games. 
Dog Cat Halloween Costumes Cape Pet
【Premium Material】The pet cape is made of high-quality satin material, which is soft and comfortable, light and durable, and does not feel restrained on pets, you can buy it with confidence.
【College Cape Design】The design of this animal cape originated from a classic movie. The characters in the pair are designed to wear a college style cape. The front of the cape is fixed with a decorative fixing rope at the collar. It is classic and cute, making your pets also become a small student that learn magic.
【Product Size】S: recommend weight: 3.5 kg/M: recommend weight: 4-7.5 kg/L: recommend weight: 8-15 kg. Please measure your pet's size carefully before buying, so as not to buy an inappropriate size.
The one thing they have that no other site so far has is pet cosplay costumes! Now your precious fur baby can dress up as your animal sidekick. 
Cosplay Props
Now that you have your costumes, you're going to need some props and accessories to go with them.
The websites from above do have props available on their website if you're looking for something easy, but if you want good quality props and accessories, check out these websites. 
Cosrea
Cosrea provides extremely high-quality props for your cosplay. They are expensive, but they are the most realistic props you can buy. 
Each prop is handcrafted with premium materials.
Free shipping on orders over $100 means your prop is most likely going to be free to ship, and they ship quickly! Customizations are also available. 
Etsy
Etsy is a platform for crafty people to sell what they make.
Purchasing off Etsy directly helps a small business, and that seller is going to appreciate your sale more than a big company would. 
Whether you're looking for a ready-to-ship prop, or you want a custom-made prop, you can find what you're looking for on Etsy. 
Kamui Cosplay
Although Kamui Cosplay does not sell props, they do sell patterns for you to make them yourself.
If you're crafty or you can follow directions, these patterns can save you hundreds of dollars on each piece you make. 
The prices of these patterns range from $0 to $50, and there are a few complete bundles for around $100. 
Community Websites
If you're new to cosplay, and you're looking for places where you can talk to other cosplayers, ask questions or get tips and tricks, check out these websites to join the cosplay community. 
Cosplay.com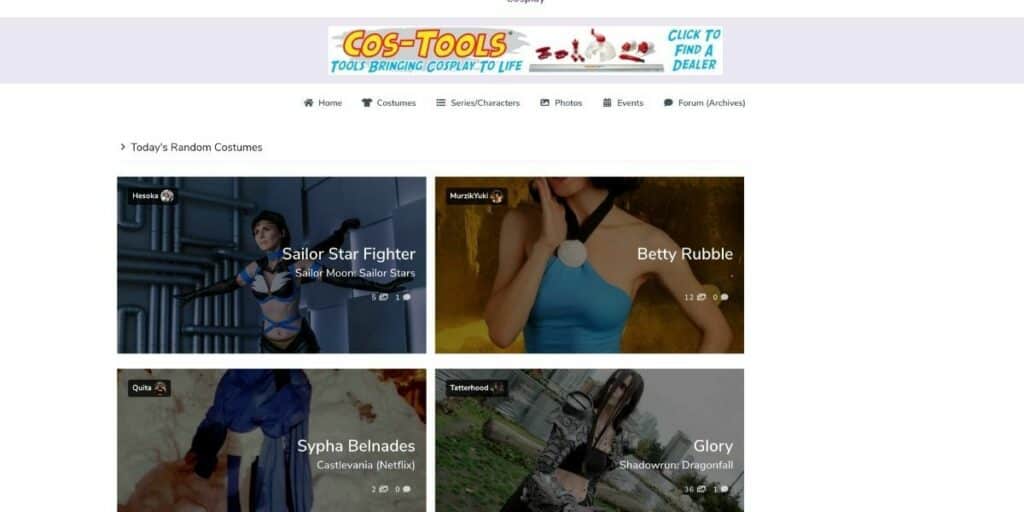 As the name suggests, this should be your go-to website for all things cosplay. They have forums for general questions, wigs, tips on photography, critiques for your cosplay… any help you might need you can find it here. 
If you want to stay up to date on current cosplay news, this is the place to go. Did you know that on April 1st, cosplayers from around the world held a convention from home in their pajamas?
This website will be able to tell you all about it. 
Final Thoughts
The cosplay community is huge and this compilation of websites is such a small amount of what's out there. These are some of the best, and most recommended websites to buy costumes, props, and find a community of like-minded people.