If you are in the market for a new hobby and not sure where to start, then you can't go wrong with taking a look at which hobbies are the most popular.
After all, they must be popular for a reason!
Within this article, we will go over 21 of the most popular hobbies and hopefully enlighten you as to which hobbies you might like to pursue.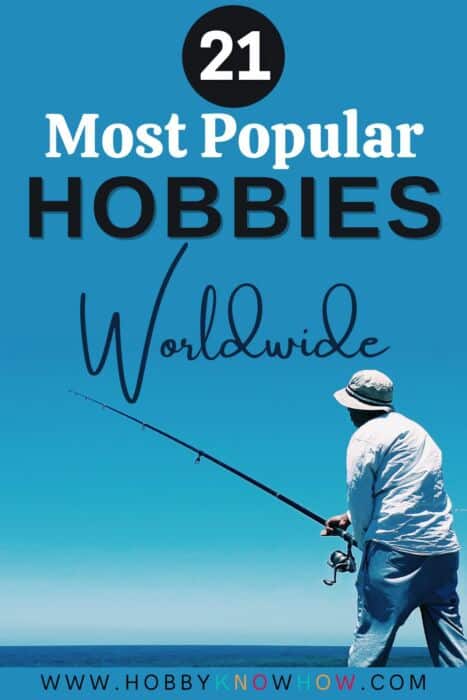 21. Reading
A favorite pastime for hundreds of years, reading is still one of the most widely enjoyed hobbies.
Whether you read fiction to transport you to an entirely different world that is full of mystery and intrigue or non-fiction to access a wealth of knowledge, reading can be an extremely beneficial and exciting hobby.
This hobby is really easy to get into, there are plenty of reviews for books online to narrow down your choices and most cities and towns will have a local library that you can loan books from.
The number of options is indescribable so there is definitely something for you out there.
According to the CNN over 40.5% of people in the US bought and read a book in 2020 and the average family reads 12 books per year.
20. Watching Movies & TV
Becoming ever the more popular as the quality gets higher and higher, watching movies and TV is a great hobby that can offer a lot to you.
Similar to reading, this hobby can engage your imagination in amazing ways and fill your mind with new information.
Lots of movies and TV are now on online streaming services, which can offer you even more ways to enjoy various forms of media.
The number of things to watch increases by the day and so there's never a better time to get looking for something to enjoy than right now.
19. Collecting
This hobby is a wonderful way to funnel more attention into things you are already passionate about.
Maybe you like vintage coins and stamps, or maybe you love rare playing cards, collecting allows you to spend time amassing a collection of these things you enjoy and find out more about them in the process.
You can also use collecting to showcase your passions to other people.
Maybe you can find a display case so that you can appreciate your collection and have it on show for all to see.
18. Arts & Crafts
A great hobby with near-endless possibilities, arts and crafts is a superb approach to training your creativity and imagination.
Whether it be you prefer to work with paper and card or make things from wood and metal, this hobby can provide you with any number of ways to create.
This hobby can also provide you with a way to decorate your living space for a fraction of the price of buying premade decorations.
Also, you will be able to represent your individual style and way of thinking more accurately.
Learn a new arts and crafts hobby here. Read our complete guides
17. Yoga
Widely practiced across the globe, Yoga offers a great way to relax, unwind, and focus your body and mind.
This hobby can provide excellent benefits to those who decide to take part such as: better concentration, improved flexibility, and faster reflexes.
The hobby has a range of positive attributes it can offer, from keeping you fit to making sure you stay attentive, to offering you time to be introspective.
If any of these things sound interesting to you then maybe you should give Yoga a try.
Read our complete guide to starting Yoga as a hobby
16. DIY Projects
If you enjoy things that take a more hands-on approach and enjoy seeing the results of your efforts in real-time, you should consider taking up a DIY Project.
Everyone has something or another around their home that can be improved upon in some way.
By starting a DIY project, you can use your practical problem-solving abilities, creativity, and dexterity to take something that may not work so well and transform it into something that shows its true potential and something you can be proud of.
15. Baking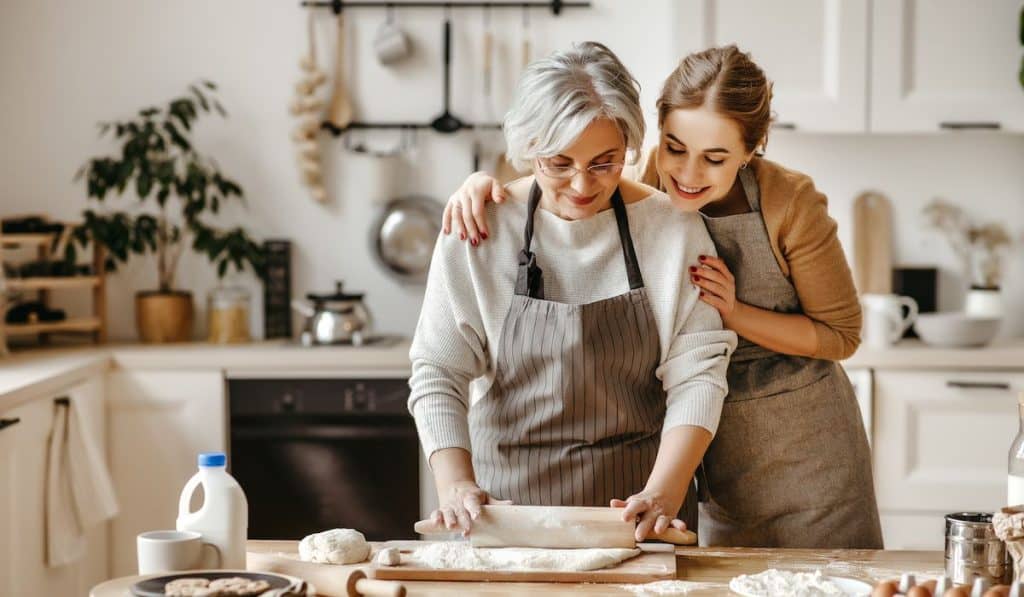 If you think you might enjoy a hobby that can let you flex your creative muscles, help you save money, and provide you a way to share something nice with friends and family, then maybe baking is for you.
You can find so many recipes for incredible, tasty food to bake online and in books at various levels of difficulty.
Maybe you start baking your own bread with a recipe you find, for example.
This would be cheaper in long run as buying all of the ingredients will be significantly cheaper than buying bread by the loaf individually and will give you a product that you can be proud to have made yourself.
Learn how to make amazing bread here.
14. Video Games
A hobby enjoyed by many, video games provide an avenue for you to be creative, immerse yourself in another world, and to participate in teamwork to improve communication skills.
With a vast array of different games spanning many different genres (from fantasy to fighting games, to puzzle games), there are games out there that everyone can enjoy.
They can also be an excellent way to keep in touch with friends and share in an activity together, even if you are hundreds of miles apart.
See more hobbies gamers like to do in our complete hobby guide
13. Writing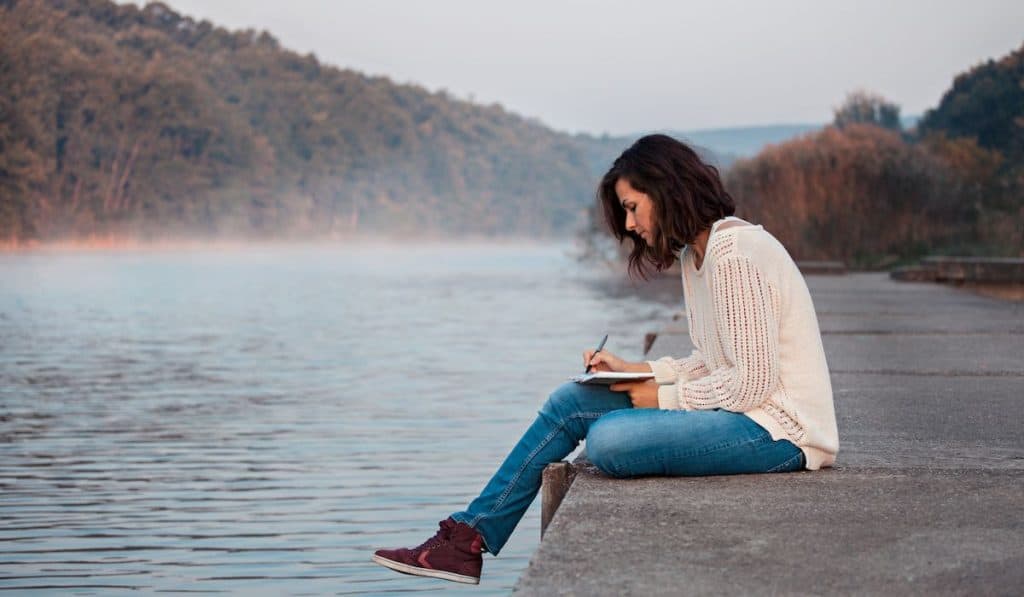 If you have ever wanted to immerse yourself in a brand-new world of your own creation, or simply want an outlet for the thoughts in your head, Writing could be a fun and rewarding hobby for you.
Writing is a terrific way to use your creativity and inspiration to create something that is bespoke and entirely your own.
Whether you are crafting a story and a world for it to live in, or simply journaling your day-to-day life, writing can provide you with a way to unwind or be creative and adventurous.
Want to learn calligraphy? Click here to read our complete guide
12. Learning a Language
Something that can be extremely rewarding and interesting to pursue as a hobby is to learn a new language.
This hobby will provide you with a useful new skill and opportunity to communicate with people you could not before, as well as provide added insight into your native language.
There is a load of different languages you can choose to learn, so you can choose what interests you the most and learn about the culture and history of the country your chosen language comes from.
11. Gardening
One hobby that can be fun and provide you with a well curated space that can become a wonderful place to spend your free time in and relax, is Gardening.
You can use your creativity to design and craft your garden to be just as you want it and truly express your personality.
There are many different tools you can use and types of plants and decorations you can use to put emphasis on certain aspects.
Complete guide to gardening for beginners
10. Learning an Instrument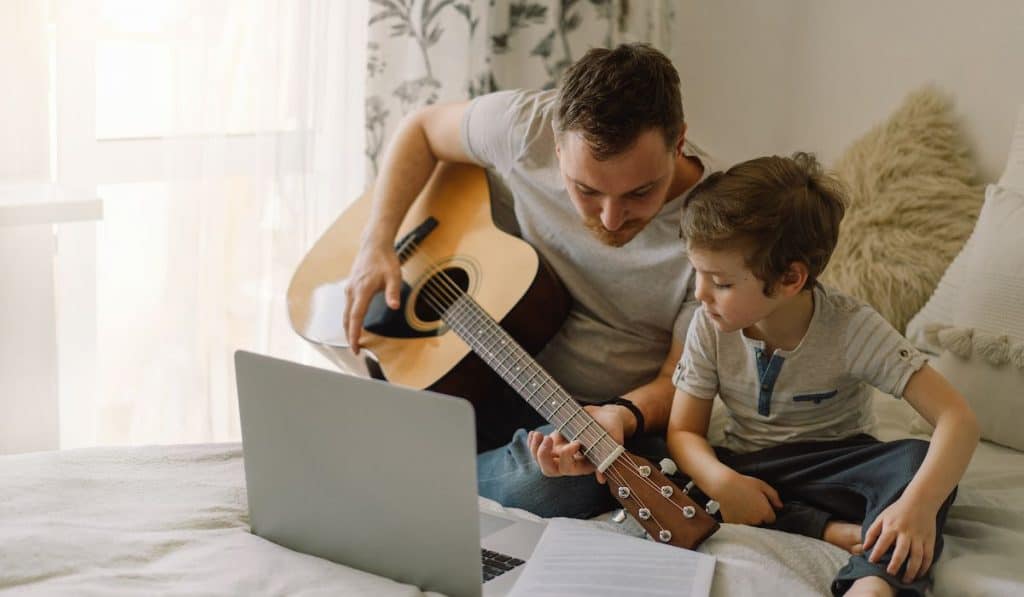 If you would like an interesting hobby that can give you a new skill, increase your dexterity, and let you express your creative side, then you might want to consider learning play to an instrument.
Should you choose to learn an instrument you have a large amount to choose from and this allows you to choose something that you think might be the most fun for you.
Learning this skill will also allow you to spend time with friends playing music and having fun.
9. Cooking
Another hobby that can provide you with an excellent creative outlet, as well as to let you make delicious food to share, is cooking.
This hobby is also a useful life skill that will improve your day-to-day life in a few ways.
Cooking can provide you with a sense of independence, a way to save money, and a way to be creative, which can give you a result that is useful to your life – in that it provides you with the food you need in daily life.
Learn to cook with our complete guide to cooking as a new hobby
8. Fishing
If you are looking for a hobby that can help you unwind but also find some interesting creatures, then you may be right for Fishing.
Many people enjoy this hobby and love to spend hours at a time out in nature, taking in the surroundings.
You can fish in a wide variety of places and with each new area you will catch various kinds of fish.
This can be really interesting, as you can try a new place every time you go fishing and be discovering fish that you might not expect.
People now even use underwater drones to make fishing more fun. Read this article is will shock you!
7. Hiking
A hobby that is very popular with those who love the outdoors, Hiking is an excellent hobby for spending time away from technology and enjoying the natural beauty in the world.
When you go hiking you can go at your own pace and explore new areas with interesting terrain and exciting views.
It is also a great form of exercise that you can get into with very little investment.
A challenge will always make a hike better, try getting to the top of that peak and tell me the view isn't worth it by itself.
6. Swimming
A popular hobby due to its health benefits and accessibility, swimming is well worth your consideration.
Not only will it keep you fit, but swimming is a great way to relax and unwind.
Most cities will have a swimming pool and if you are looking enough, you may be located near some kind of natural body of water you can make use of.
5. Running
If you would be interested in a hobby that can keep you fit and let you get out and see the world, then you should give running a chance.
So many people enjoy running as it is very easy to get into and has great benefits to your health.
Apart from your health, one of the best parts of running is that you can get outside and be amongst nature and enjoy the views as you run.
You don't really need anything to start, and it can be done almost anywhere.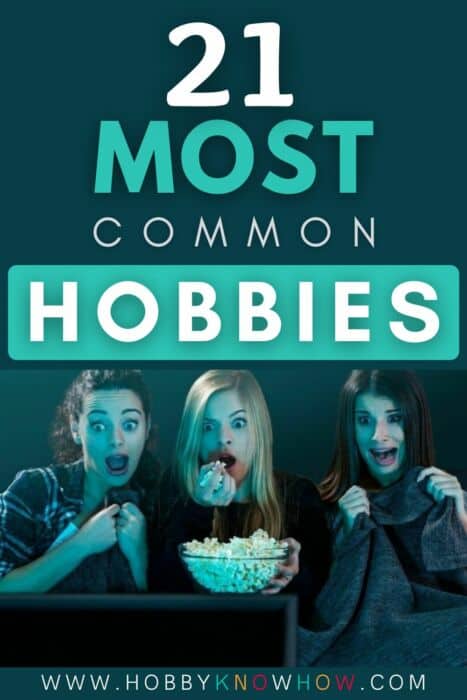 4. Music
One of the most popular hobbies of all, listening to music has been a part of human history for hundreds of years.
Listening to music can allow you to relax, enjoy yourself, and even make other activities better.
The amount of music that exists is incredible and there is truly a song for everyone.
Discovering the music itself can also be fun and can introduce you to a whole host of new sounds and themes.
Learn how to become a home DJ with our complete guide
3. Team Sports
If you want a hobby that will allow you to meet new people and enjoy the comradery of working as a team, then you should consider trying out a team sport.
From football to baseball, to hockey, there are plenty of team sports out there and all with various aspects you might enjoy.
Team Sports are a terrific way to keep fit whilst also having fun and strengthening your leadership and communication skills.
2. Golf
A great hobby for those who like the keep fit, like a challenge, and appreciate a pleasant view, Golf is definitely one to consider.
Golf courses tend to be placed in areas with extreme terrain and as such lend themselves well to a beautiful view.
Even if you are just practicing your swing on the range, golfing can be an extremely rewarding hobby that has the opportunity to keep you in shape and let you unwind.
Here are some great YouTube golf channels to follow:
1. Card Games
A very popular hobby that can be enjoyed by many people at a time, card games offer a thrilling and exciting way to spend your time with little needed to get started.
All you need for most card games is a deck of cards and the rules of that particular game.
Lots of card games can be played with upwards of 5 people and so can provide a great way to have a lot of fun with friends and family.
---
Summary
To conclude, there is a reason why the most popular hobbies have been enjoyed by people for as long as near a thousand years in some cases.
Whether you are looking for thrills, an exciting way to work out, or a good way to spend time with friends, one of these popular hobbies will surely be the right fit for you.
---