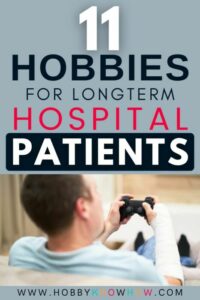 If you are facing a long-term hospital stay, and you're not sure how you'll stay entertained and productive, never fear!
There are many people with chronic illnesses who are often bedridden, yet live fulfilling lives.
They do this by 1) resting when they need to (also important) and 2) by keeping themselves occupied with hobbies when the energy is available!
During your hospital stay, you can likewise keep your spirits up and continue to take part in life meaningfully by learning, and by developing an enjoyable skill or two. 
To get you started, here are the top 7 hobbies for longterm hospital patients, below:
1.Sculpting with Polymer Clay
Sculpting with polymer clay is one of the best hobbies for long-term hospital patients out there. It is a low-energy, therapeutic activity, yet it is fun enough to stimulate the senses. What can you do with polymer clay? 
It's most popularly used to create custom figurines and decor. This includes more complex items like ball-jointed dolls and lifelike babies, as well as simpler sculpts like teddy bears, baby dragons, miniature food, beads for necklaces, pen handles, etc. 
To get started, all that you need are the clay colors of your choice, a flat surface like a book or tray, and some waxed paper. 
If you want some help getting starting, there are lots of guides online, as well as plenty of sculpting inspiration (just search 'one of a kind polymer clay sculpture').
With enough practice, you can be making sculptures that are good enough to sell (the best spots are Etsy and eBay).
2.Blogging
Blogging is an excellent way to stay in touch with the outside world during your hospital stay. Share past experiences and your personal thoughts and feelings, as well as how you feel about current events, self-made recipes, and so on.
You can also share your most recent captures if you are a photographer. 
Or, there are blogging sites like Tumblr, which allow you to 'reblog' (share) your favorite photos, text posts, and videos, with the layout of your choice. 
You can often even add a music player with a custom playlist for people to listen to while they browse your blog.
Free time can be very useful when it comes to becoming a quality blogger. So, why not start your own blog? Or two?
3.Knitting
You may think knitting is only something that grandmothers can do. It's true, they have some legendary skill. But anyone can learn to knit, really.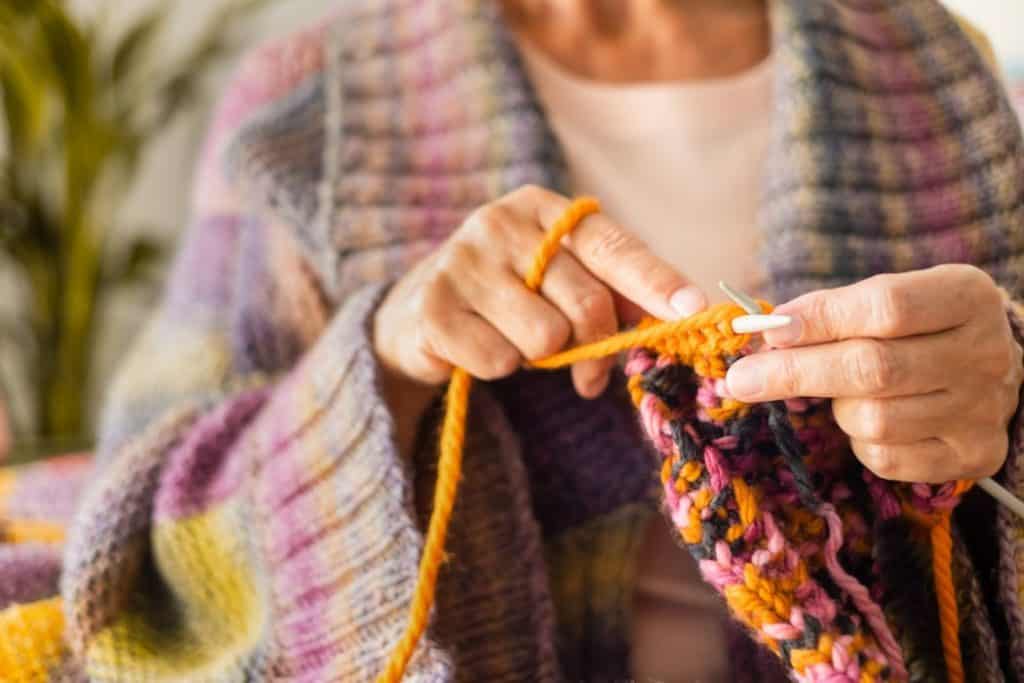 The process is pretty methodical; basically, you map out the design that you'd like to create on a basic square graph and then go about making it with a series of simple but precise loops.
There are lots of beginner's guides online if you'd like to learn exactly how!
What can you knit? Scarves, hats, blankets, gloves, washcloths, even entire shirts or sweaters. All that you need are the ultra-soft, colorful yarns of your choice, knitting needles, and a little bit of know-how (and, of course, practice)!
4.Video Games
Perhaps you've never considered yourself much of a gamer. There's a game for everyone, so that can change now!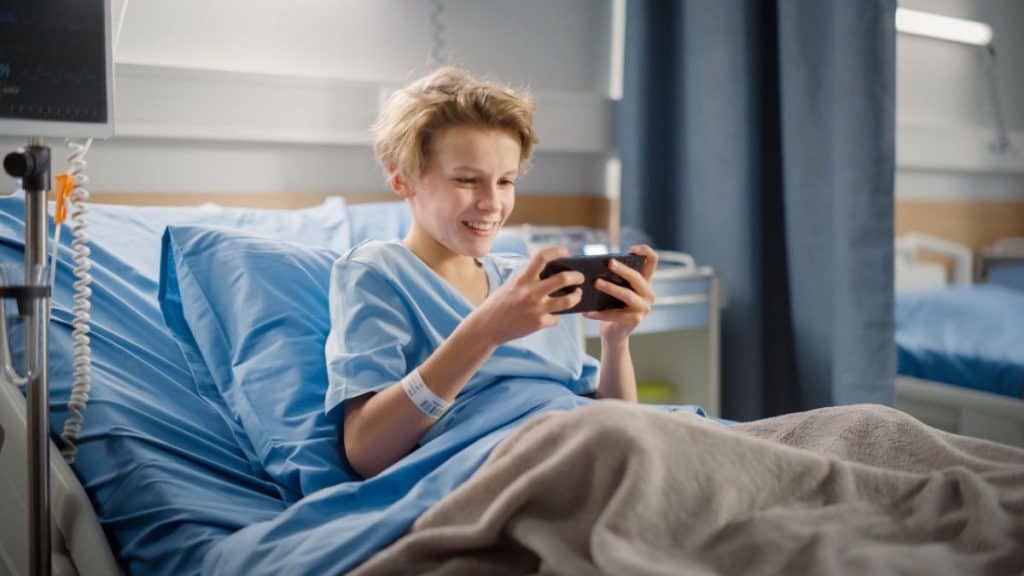 If you're not able to go on as many adventures as you'd like to, a game is a great alternative. Quality games are full of not only adventure but artistic scenery, fun items, various clothes to wear, magic, music, your own home in a forest or medieval kingdom, and more!
You can fight, race motorcycles, fly like a dragon, decorate… even follow recipes, bake, and cook! Not to mention, make a miniature you (Avatar).
 If you can find the right game, it can be both a nice escape, and enhance your day to day life, too. What more can you ask of a hobby?
5.Learn a New Language
Is there a language you've always wanted to learn? Now could be an ideal time to begin. These days, it doesn't even have to be complicated, with free language learning apps like Duolingo available to help you keep track!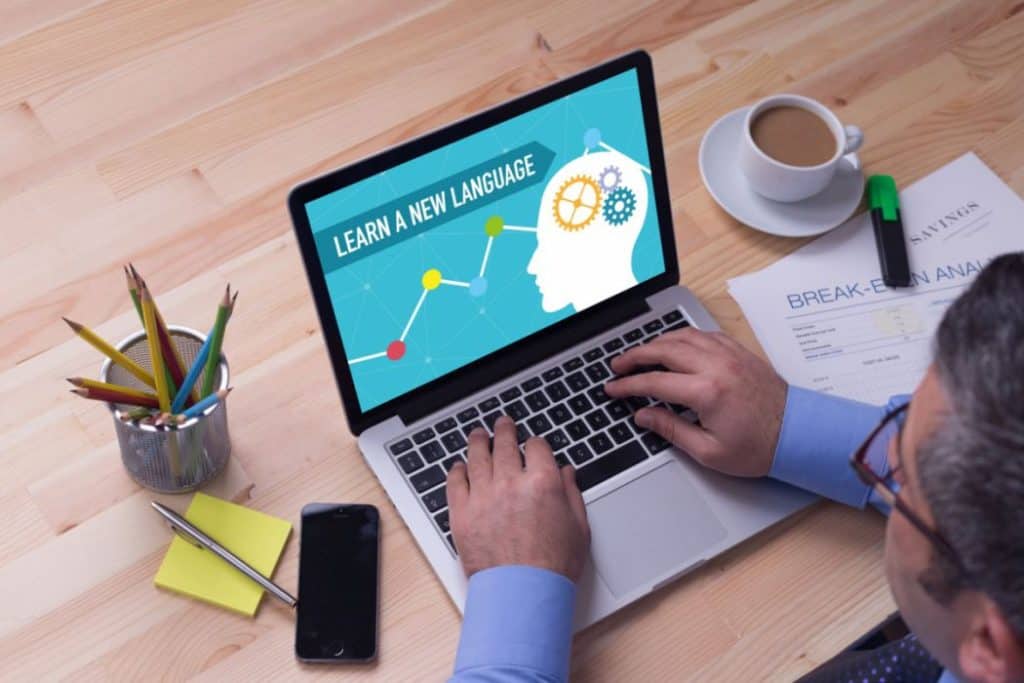 Apps like this treat the whole process as a video game, with levels and accomplishments to keep you interested. It also has a handy, optional daily reminder.
Along with this, there are numerous courses and guides online that can be super-helpful to a beginner. 
Who says you have to visit another country to learn a new language? You can become more eloquent right here and now (even as you work on healing and feeling better).
6. Reading or Listening to Audiobooks
When it comes to occupying your mind, there's nothing quite like a good story. It can get your mind off of the more unpleasant aspects of reality, and remind you of grand things like nature, friendship, romance, adventure, honor, and of course, humor!
If you're not the biggest fan of reading, or if your eyes trouble you or reading is an issue in any way, audiobooks are just as good. The stories can be brought to life by a top-notch narrator.
So, what should you read? There are countless options, including adventure, romance, historical fiction, sci-fi… even horror. What catches your fancy?
7.Jewelry Making
Jewelry making is perfect for those with an eye for beauty, or simply a jewelry lover. Would you like to create custom jewelry of your own?
All that you need are the beads of your choice (which can be found at your local craftstore or online).
Along with this, some plastic twine, some easily bendable copper or silver wire of about 20 gauge and some pendent-sized crystals or stones, necklace clasps, bracelet clasps, plain earrings that you can bead, and some pliers. 
With these supplies, you can bead custom necklaces or even learn to wrap stones yourself. 
The possibilities are truly endless with homemade jewelry. It can really hard to find pieces that are exactly your color or metal preferences or style. When you make jewelry on your own, you can create pieces that are highly personalized.
Find beads in the shape of hummingbirds or roses, rainbow beads, wooden beads, and stones like amethyst, celestite, or the ever-popular rose quartz.
Once you've gotten good enough at jewelry making, you may even be able to sell some pieces on Esty or somewhere similar.
Final Thoughts
Do any of these hobbies look interesting to you? You'll have the leisure to try a few, during a prolonged hospital stay.
There's no need to feel bored or unproductive; in-between important, healing rest, there's lots that you can do for fun and plenty you can create, never fear!